We stopped by Aimpoint to get a good look at their new optic, the Aimpoint ACRO P-1. The Aimpoint ACRO P-1 features a 3.5 MOA dot size, powered off of a CR1225 3V Lithium battery. Battery life is 10,000 hours. I think for what I do, I'll stick with my T1 and T2s…but if I ever decide to toss a red dot on one of my pistols, I'm certainly going to give this a good look. It might also be ideal for tossing on a small SBR, PDW type set up. Keith Weaver from Aimpoint gave us the overview…
In addition to giving us an overview of the Aimpoint ACRO P-1 He also went over the S-variant of the Aimpoint CompM5.
From Aimpoint on the Aimpoint Acro P-1:
The Aimpoint Acro P-1 is the smallest enclosed system on the market.
The Aimpoint® Acro P-1 is developed for use on pistols and other weapon platforms requiring a small enclosed red dot system. It is the only sight in its size category fully tested for shock, vibration, temperature span and other environmental stress.
Tested with 20,000 rounds on a .40 cal pistol slide, this small optic has proven to lead in ruggedness and reliability in its category. The Aimpoint Acro P-1 can be used as a backup sight for magnifying scopes, personal defense weapons, and any area where a small red dot system is applicable.
Optimized for pistol and applications which require a low profile red dot system
The only fully enclosed system in its size on the market
Designed for direct integration onto pistol slides
Over 1-year battery operation on position 6 of 10
Battery installation while optic is still mounted on weapon
NVD compatible
Submersible to a depth of 25 m (82 ft)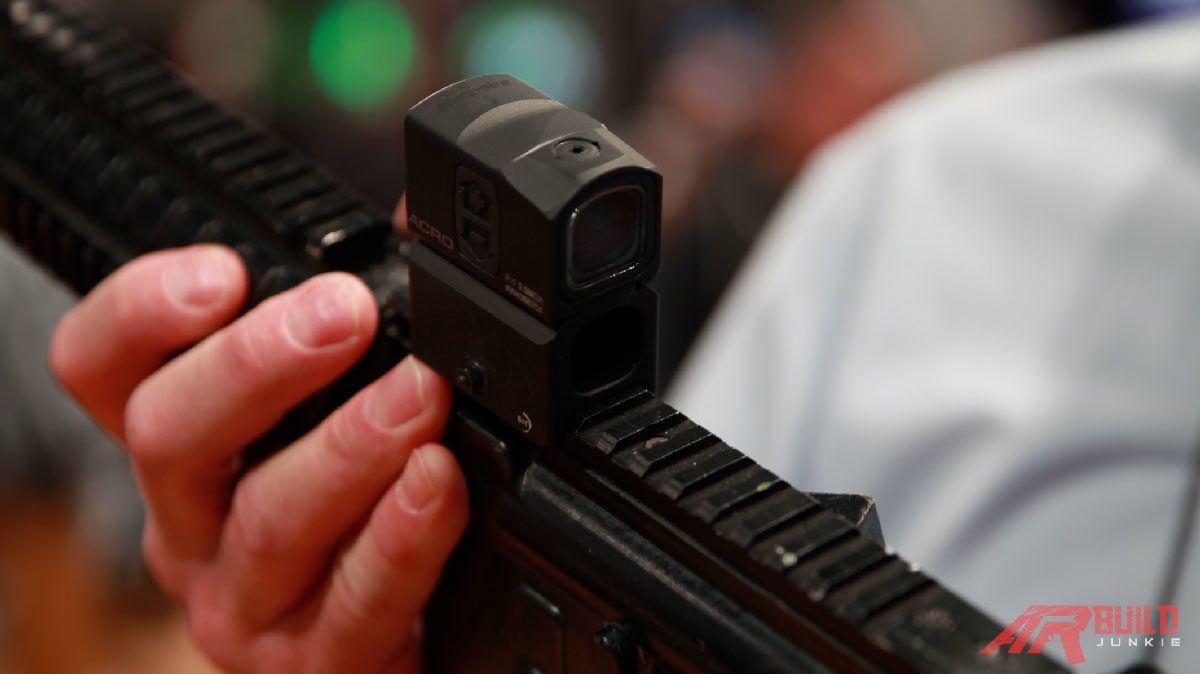 We are sorry that this post was not useful for you!
Let us improve this post!
Tell us how we can improve this post?