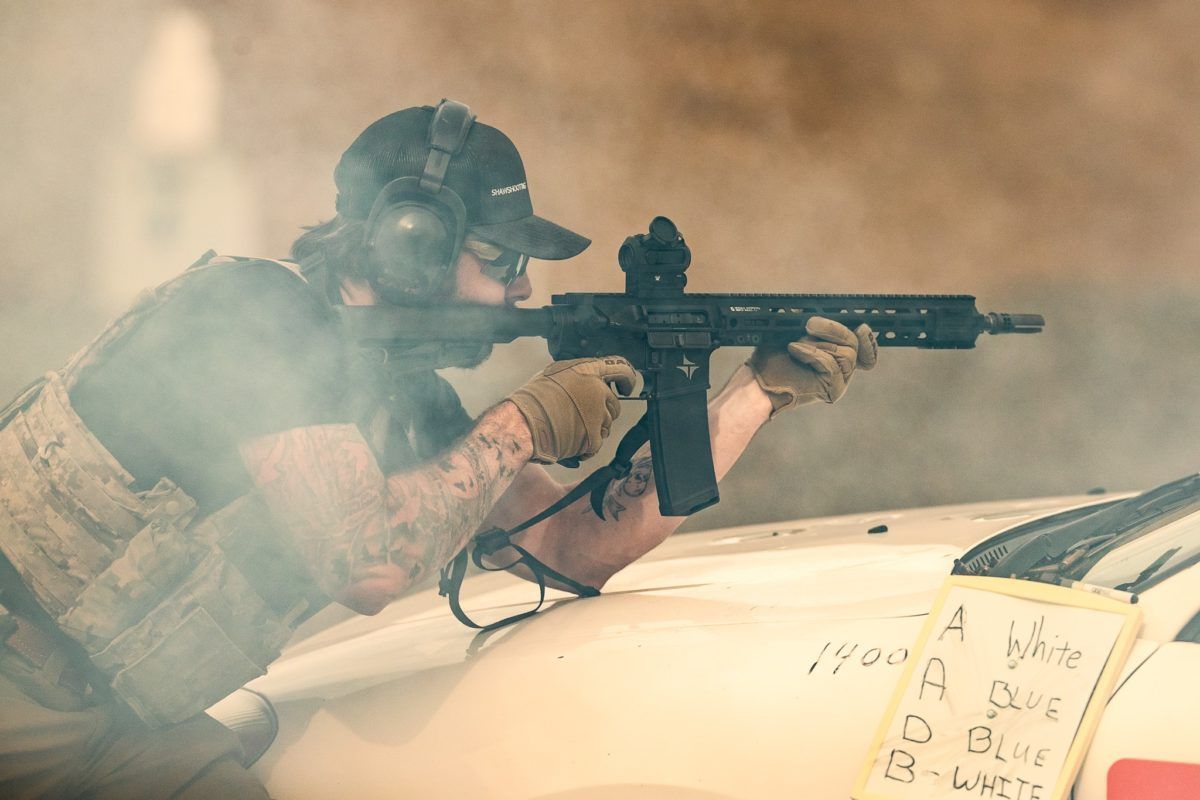 ARBuildJunkie recently sat down with Chris Reeves, founder of TRIARC Systems to discuss his company, their line of AR-15 rifles, and his advice on how to build a reliable, long lasting rifle.
TRIARC Systems stated mission is to "provide tailored solutions and weapons systems for professional end users," with the belief that the user should never have to second guess the reliability of their equipment.
Q: Chris, can you briefly tell us what TRIARC Systems is, and how it came about?
Chris Reeves, TRIARC Systems – Primarily, we are a weapons manufacturer…we're an 07/02 SOT manufacturer out of Mansfield, Texas, which is in the Dallas/Fort Worth area. We started off offering a diversified brand of rifles, Glock modifications…we manufacture our own 2011 platform, and also single-stack 1911s.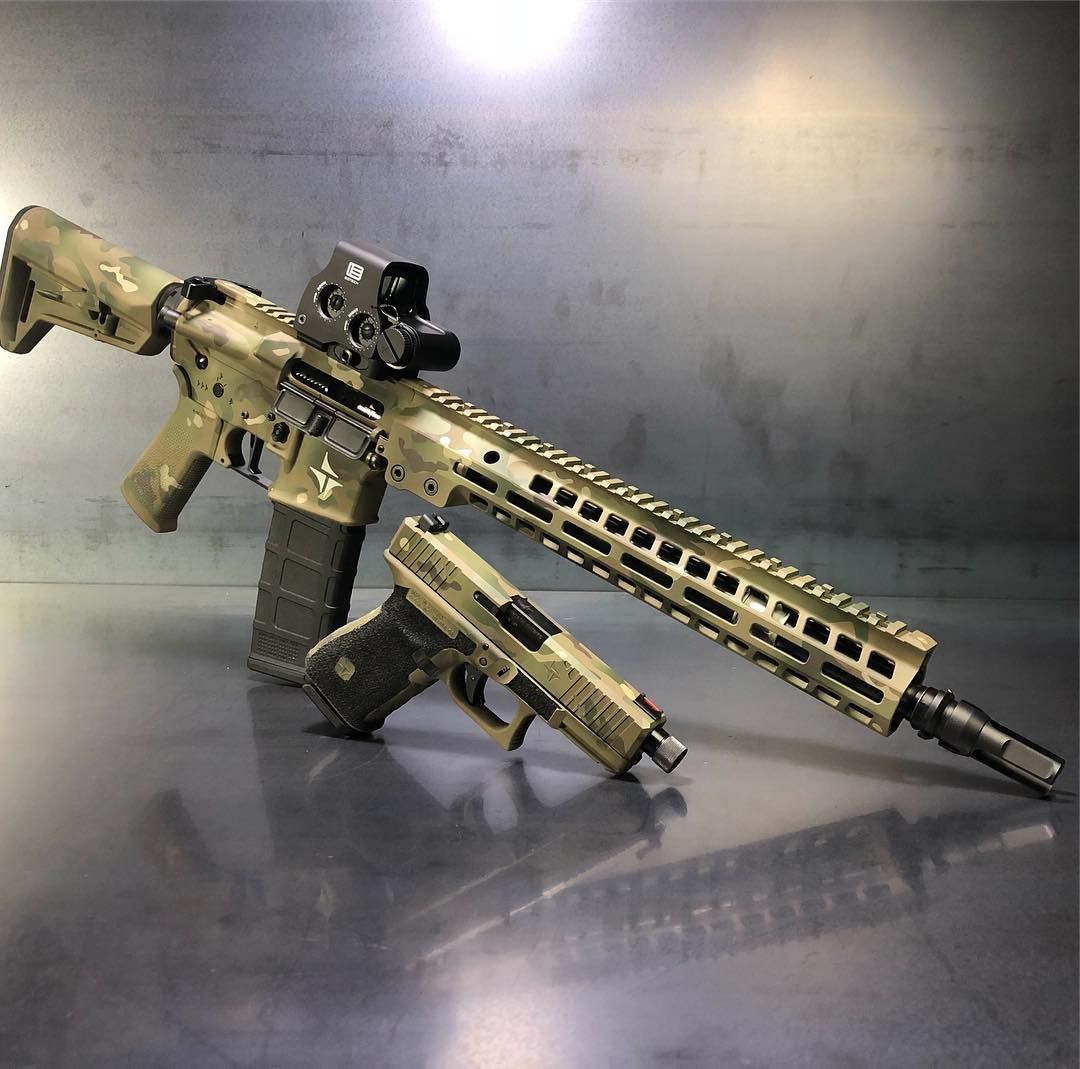 As for me, I am former military, I retired early and when I got out I took some time off to figure out what I was going to do. I started working for another firearms manufacturer for around 3 years, and from there I just branched out and started doing it on my own. That was in August of 2013 that I started the company.
Q: Can you talk about your personal experience with the AR platform and how that has informed what you're currently making?
Chris Reeves, TRIARC Systems – In the military, I relied on the M4…I guess you could say I am very well versed on it, but for the most part, I never took them apart and looked at them like you would at the manufacturer level. That said, I was very familiar with the platform. Along with that, in the military, I learned a lot of what you might say were "problem solving techniques." I've tried to transition those skills over to the manufacturing side.
You can break the AR down to its cycle of operation. From the military perspective, there were eight cycles of operation. What I wanted to do was go down the rabbit hole in great detail, and really think about how I could increase efficiency in all eight cycles of operation to make the weapon system more balanced, because there is always a give and take when it comes to that platform.
"We always try to find that balance"
You can go from one end of the spectrum to the other, but what we do is we always try to find balance. But then again, we also pride ourselves on offering tailored solutions so that the end user can decide what he wants his rifle to do.
So, the foundation of the company is we build weapons to the standard of the professional end-user, that's military, law enforcement or people who carry their rifle on a day-to-day basis. That's who we consider the professional end user.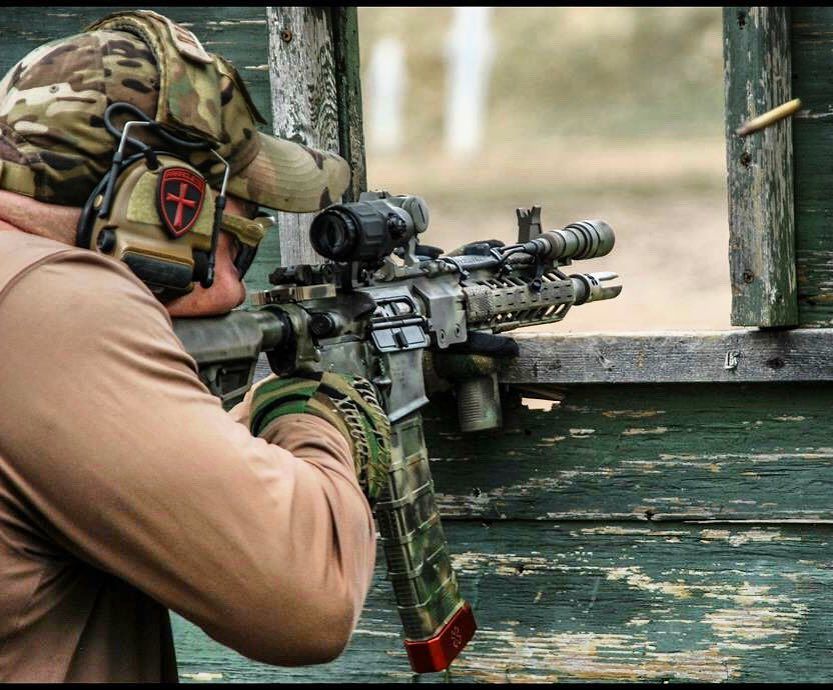 Q: So, can you walk us through some of the features that you think make your rifles stand out?
Chris Reeves, TRIARC Systems – First we start with the barrels. Having direct control over the manufacturing of the barrels is very important to us. We use a unique rifling…we don't own the patent but we work with a company that does. It's a patented rifling called "single edge polygonal". We call it "track rifling" for short. We make now what we call "Track 2.0 barrels." Over time, we've had different variants of the barrels, as far as profiles and different barrel lengths. A few years ago, we tried to streamline the product line and we offer one balanced profile.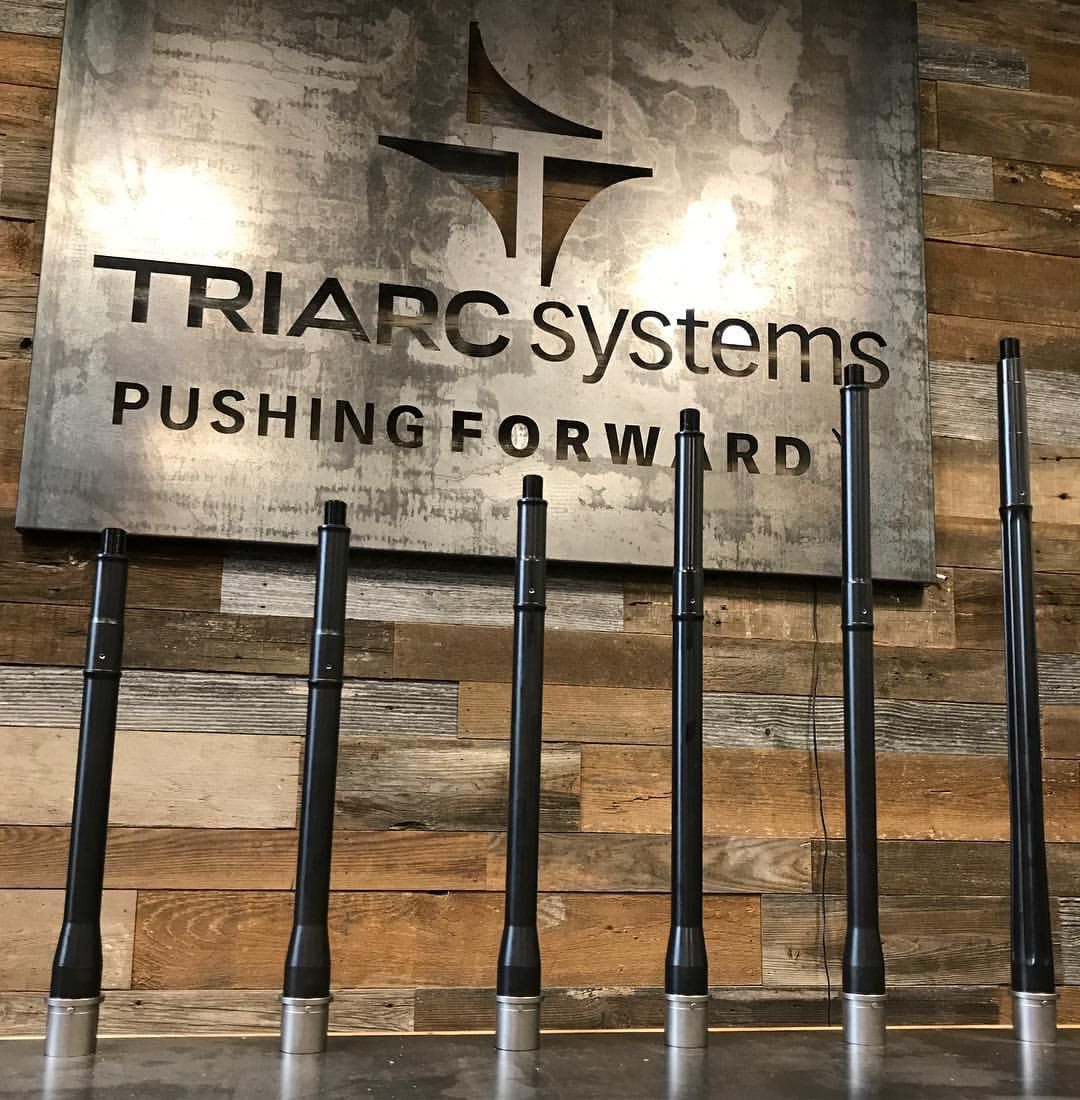 Q: Are there advantages to this sort of rifling that you can discuss?
Chris Reeves, TRIARC Systems – One of the advantages is that this rifling gives you a tighter seal around the bullet. You can have greater pressures in the barrel, so we can run what we call a "well balanced gas port." Because of this, we don't have to overgas the guns or anything like that. It's something that is a big concern as we are making our rifles.
As far as gas ports and gas port size, that's something we spend a lot of time considering because to us, that's what makes or breaks the gun, in a sense. It controls the operation, the reliability, felt recoil, wear and tear on your parts. Over time, you get port erosion and the port gets bigger and bigger, so what we do is we start with a very well balanced gas port size.
Along with that, our barrel extensions are Nickel Teflon coated, which is called NP3. With this, you have less friction locking and unlocking, and it's easier to clean in the barrel.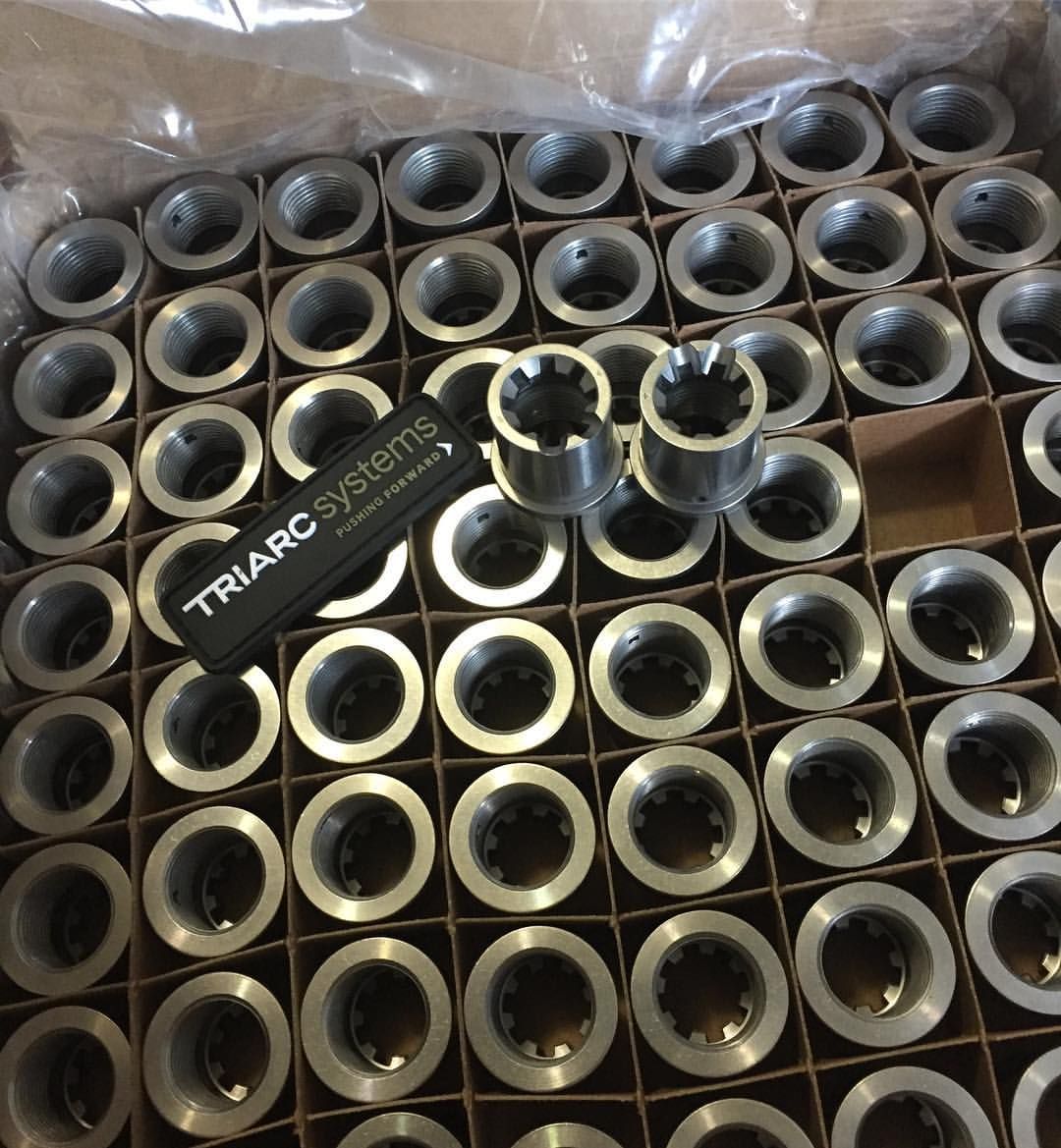 Q: You spoke earlier about making TRIARC Systems rifles for the professional end-user. Can you talk about some of the things that you feel have to be right with the gun to make it be up to that standard?
Chris Reeves, TRIARC Systems – Obviously, you have to have trust in the platform. Everything with the weapon system has to be operating perfectly, whether that be reliability, accuracy, recoil impulse. All of the accessories that you decide to add need to function perfectly with the weapon system. Longevity is also key. The rifle has to be built for longevity.
Q: So, how does one plan for longevity when putting together an AR?
Chris Reeves, TRIARC Systems – You have to take into consideration the types of springs that you are using, how you install the parts, how you put the rifle together. It's getting all the small details right. That means making sure everything is pinned and staked properly. It means that every small part and tiny spring gets lubricant. Everything you do with the rifle has to be taken into consideration when it comes to longevity.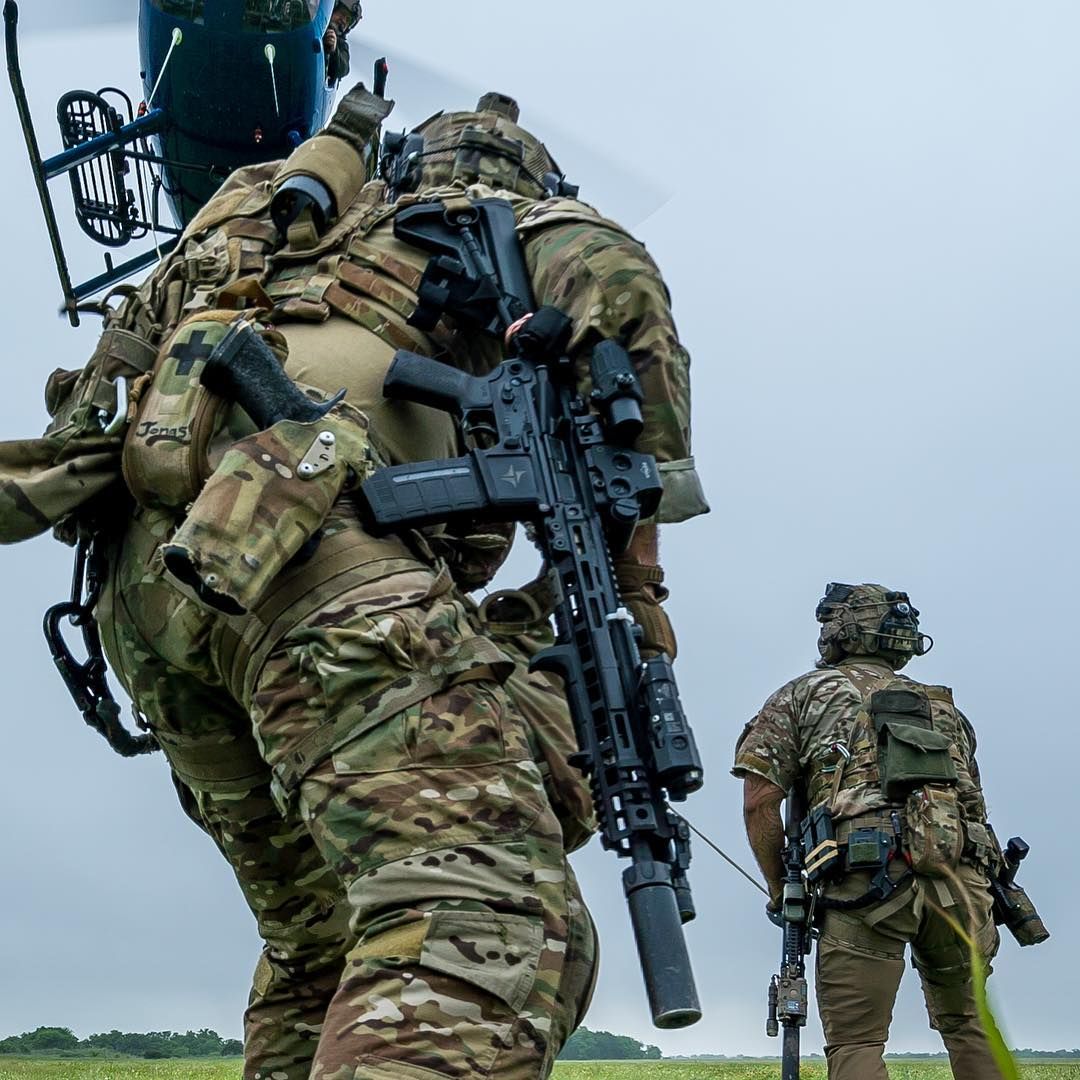 Along with those small details, the gas port size is important. The gas port has to be tuned to the spring, because you can't just use weak springs to try to get a minimal amount of recoil. There's just a whole lot of other things going on with the rifle. We don't use a heavy spring, but we want to use a spring with heavy tension, because you also need good spring tension going forward to strip the round off the magazine and chamber it when the rifle has gotten dirty…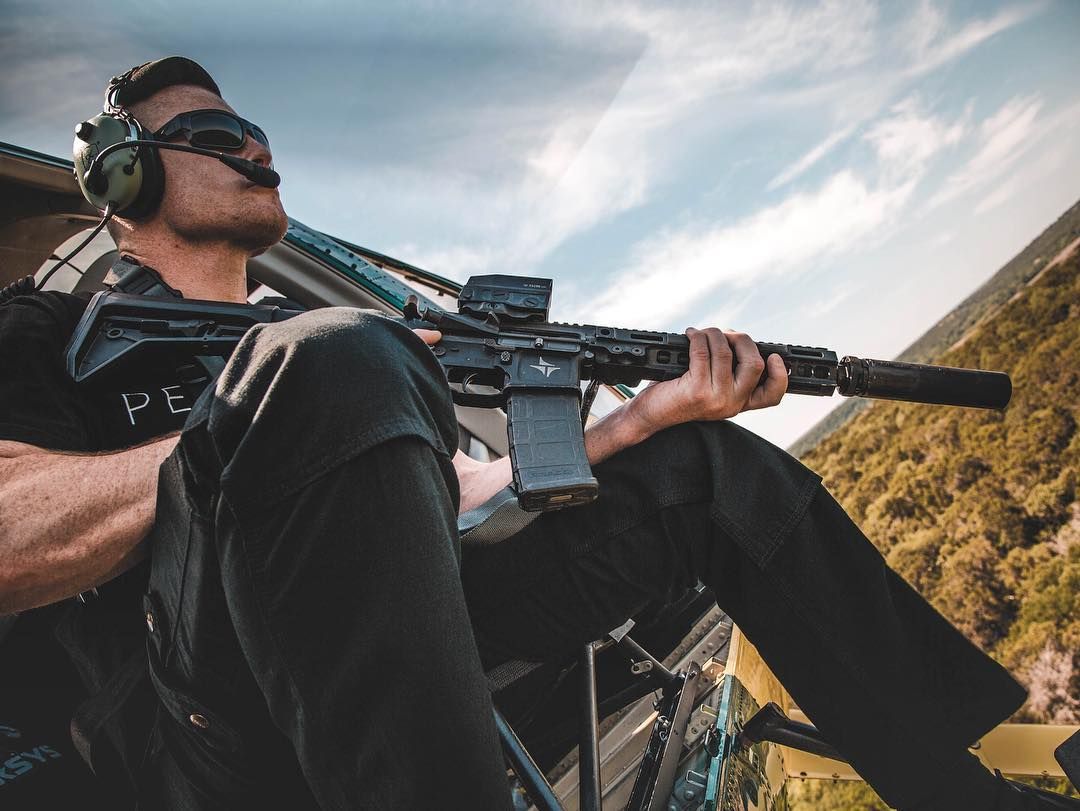 Q: Can you walk us through the basics of your lineup of TRIARC Systems ARs?
Chris Reeves, TRIARC Systems – The base rifle is our standard TSR-15 S, which is a service rifle. It's our variant of the AR-15 platform built with our Tri-Lock rail, enhanced springs, mil-spec trigger, some NP3 coating on the BCG and also on the barrel extension…and then from there you can add features to it. We go buy the build-sheet method and we let the consumer decide what type of extras they want as far as ambi mag release, ambi selector, and different types of trigger.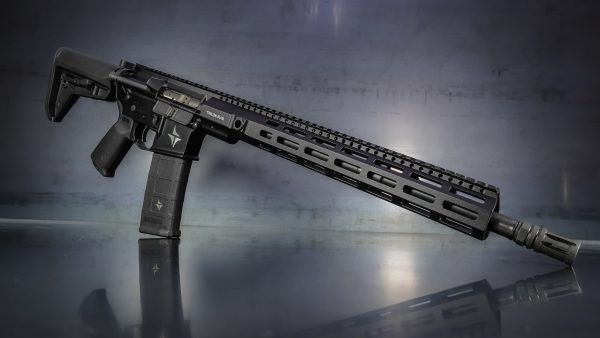 The next model would be our Service Enhanced rifle. (TSR-15 SE) It's a serial number matched billet upper and lower receiver. It has a very tight fit, has extra features like a flared mag well, some ambi controls built into it with a right side bolt release and left side magazine release built into the lower receiver. The forward assist also sits a little more forward, but for the most part, it's just a nicely cut billet upper and lower receiver. They're really nice.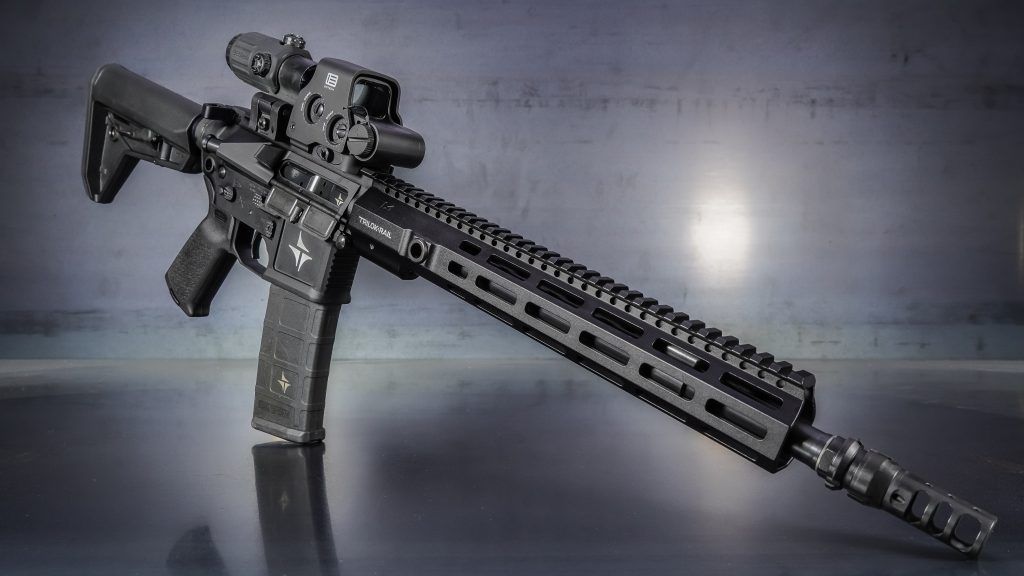 Q: What kind of features do you personally like on your rifles?
Chris Reeves, TRIARC Systems – I'm a "keep it simple" type person. I definitely go with NP3 coating…it's just a coating that's impressed us over the years. It's been about seven years and it's the only coating that I can honestly say gives you an enhancement…it's a very slick surface that cleans easy. It's good for giving you a little bit of extra reliability when the gun is dirty. It's also corrosion resistant.
Other than that, I'd probably put an Eotech on it, a Surefire light, a suppressor, and an IR laser…Then I just use a mil-spec trigger with an enhanced spring kit, and that's it…on a 13.9" 5.56.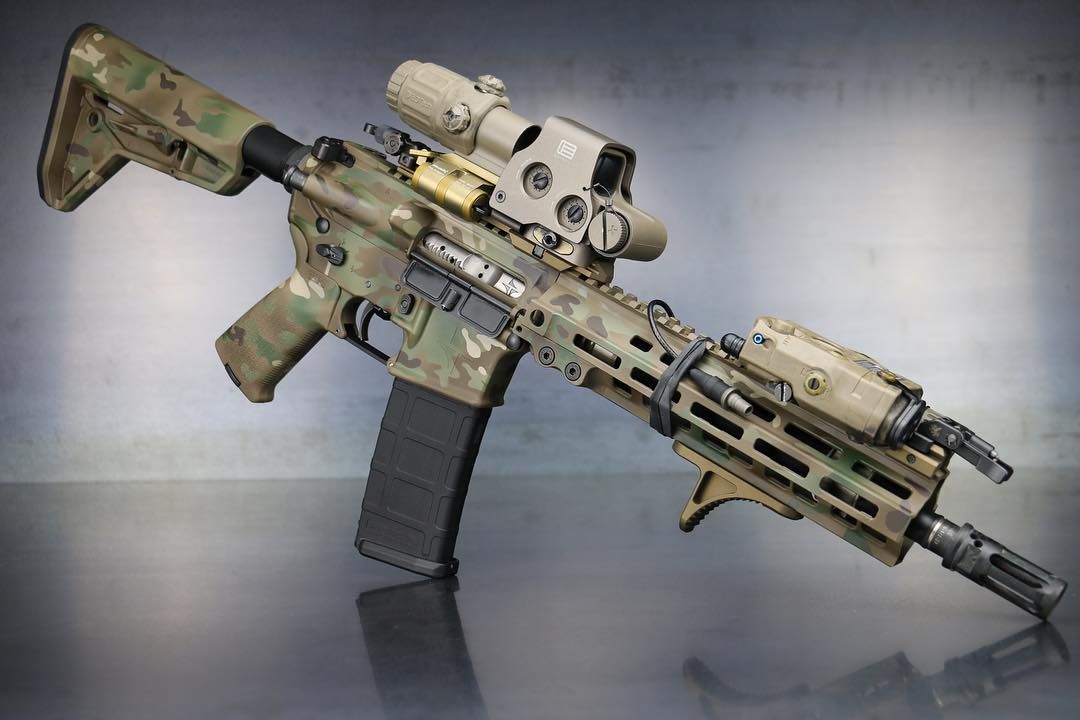 I do get a lot of questions from people on what sort of rifle they should invest in…a DMR, something for CQB…I just tell them to get something well-balanced that can do multiple things. Something like a 12.5 or a 13.9 can be well balanced. It has enough velocity to punch out a little bit further at longer ranges, but also still be compact enough should you need to get in and out of vehicles.
Q: As we wrap up, is there anything else you'd like to let our readers know on why they should look into TRIARC Systems?
Chris Reeves, TRIARC Systems – I'd start with our team. Everybody on our team is extremely dedicated. We're a solid group that is passionate and we work hard. Everybody cares, and that permeates into our product. We lifetime warranty everything. I'm not ever going to sit here and argue with customer. If the gun is not performing the way he wants it to, we 100% warranty the rifle. Anything manufactured by us, we warranty…no questions asked. We're going to make sure your rifle performs to your standard.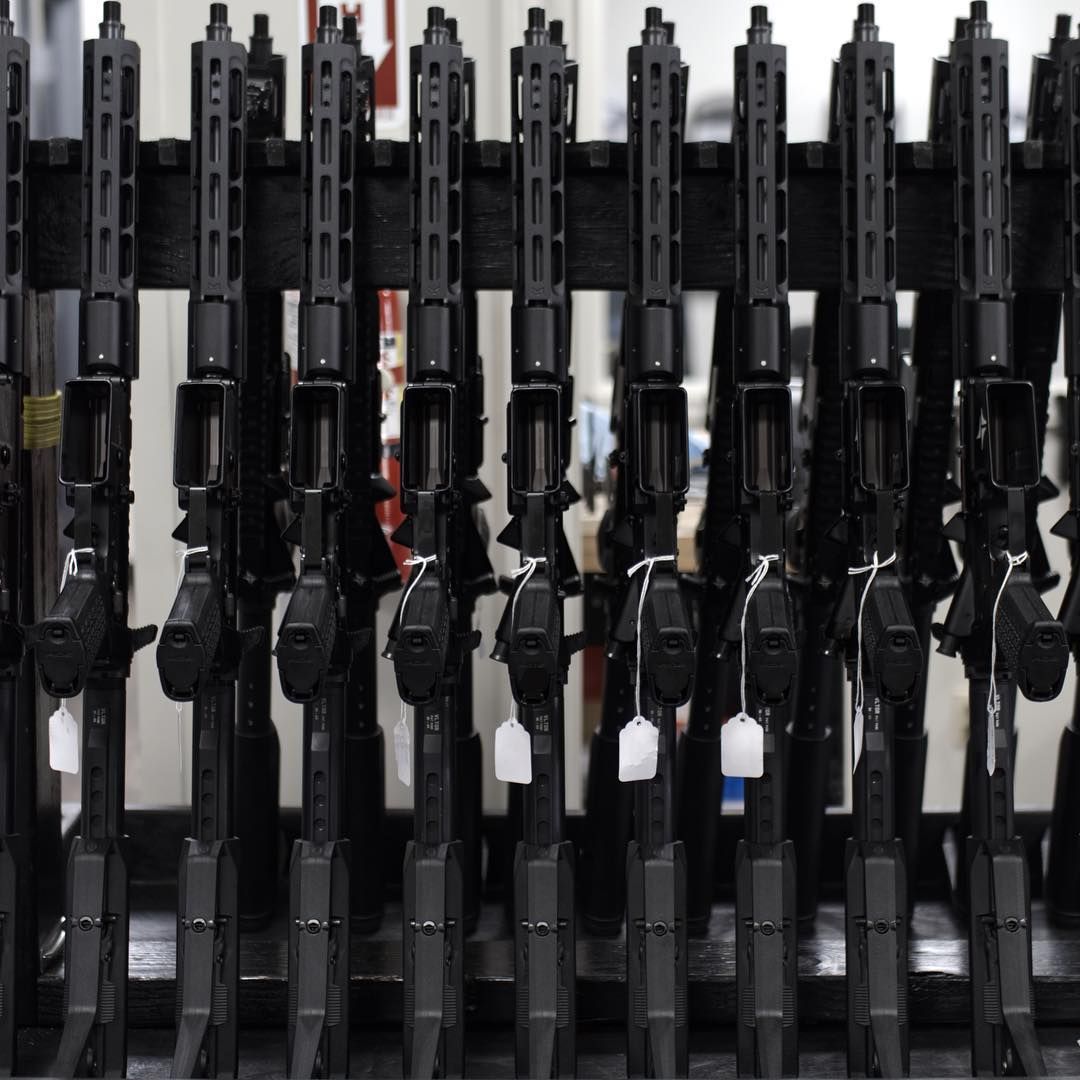 Q: Finally, I've noticed a hashtag used that says #pushingforward. It's also a TRIARC Systems video series. What does that phrase mean to you and how does it relate to the company?
Chris Reeves, TRIARC Systems – Never quit…never quit. No matter how hard things get. For me, this is all I've got. This is my company. I've put a lot of risk into it. There's no safety net. Times can get tough. It's not easy all the time. There's challenges to overcome but you always have to have that method…"there's always a workaround. How do I get passed this. Do not take no for an answer."
If someone tells me I cannot get something until then, well I'm going to find a way to get it quicker. We just don't give up. We're tenacious and resourceful. That's who we are. We just want to keep the momentum going. We don't want to stop, because once you slow down, you get complacent. I always want to be engaged with the industry, engaged with our consumer base, and make sure that we can offer a good, reliable product.
###
We are sorry that this post was not useful for you!
Let us improve this post!
Tell us how we can improve this post?