A common question I often encounter is how to build an AR-15 at a reasonable cost while maintaining quality. Wanting to get the most for your money is a natural human inclination. For many of us, myself included, budgets are a very REAL thing that we must adhere to. That doesn't mean that you have to run out and get the cheapest stuff you can find to live within your means. There are ways to get more value for your money if you're willing to put in the time.
The first thing we need to look at is budgeting. Budgeting means you have money allocated to things. Done properly, it will tell you where your money is going before you even have it in hand. Shopping on a budget means you can splurge and get that Geissele rail today, but it will mean you will have less money in other areas. The alternative is setting some money aside and buying when you reach your goal. That is one important detail most "budget boys" won't consider…yes, it will take longer, but is the quality you get worth it? If you are planning on depending on your gun for self-defense, or defense of those you love…..simply put, yes.
How to Build an AR-15 – Avoid the Impulse Buy
That leads us to the next point we need to get out of the way: STOP IMPULSE BUYING. There is seldom a point where an impulse buy is going to lead you to spend smarter, and gun companies know that. How to buy an AR-15? Have a plan, stick to it, and get something that is better made.
When I say have a plan, I mean "plan out your gun." If you know a company has lower receivers you like, make a note. Want to try out a new barrel company? Add it to the list. Every gun I build for myself, or for customers that want to do custom builds, is planned out ahead of time. This prevents impulse buying, but also gives you a list of parts to research. You can scour the internet for prices and things of similar quality and function you may not know existed.

Dirty Bird 16″ RECCE V2 5.56 M-LOK Upper Assembly
Planning a build out also allows you to plan the order in which you get parts. We discussed taking your time to do it right, so why not turn it into a fun project to share with a child or friend? The two of you working on it together will make it that much more meaningful, and is a great reason to get together and spend some time with each other.
So far, we haven't delved into exactly how you are going to stretch your money for more quality. Before we jump into the things that will shave the price off your gun, you need to be committed to the foundation of demanding more while paying less. You have to be focused, or you'll blow more money than you need to.
How to Build an AR-15 – Shop Around
Loyalty is a great thing, but unless you are dealing with someone face-to-face that you've known for years, shopping around is one of the best ways to save. Sign up for email lists, you'll be surprised how often you are offered discounts. Visit gun.deals and reddit.com/gundeals. Websites like AR15discounts.com, Primary Arms and Brownells, frequently have items marked below retail. I won't pretend to know how they can offer items at the prices they do, but is to your advantage to check out every website you can for a part. Frequently, I'll look fifteen or more places before I've settled on the best deal I can find. Turn this hunt into part of the fun.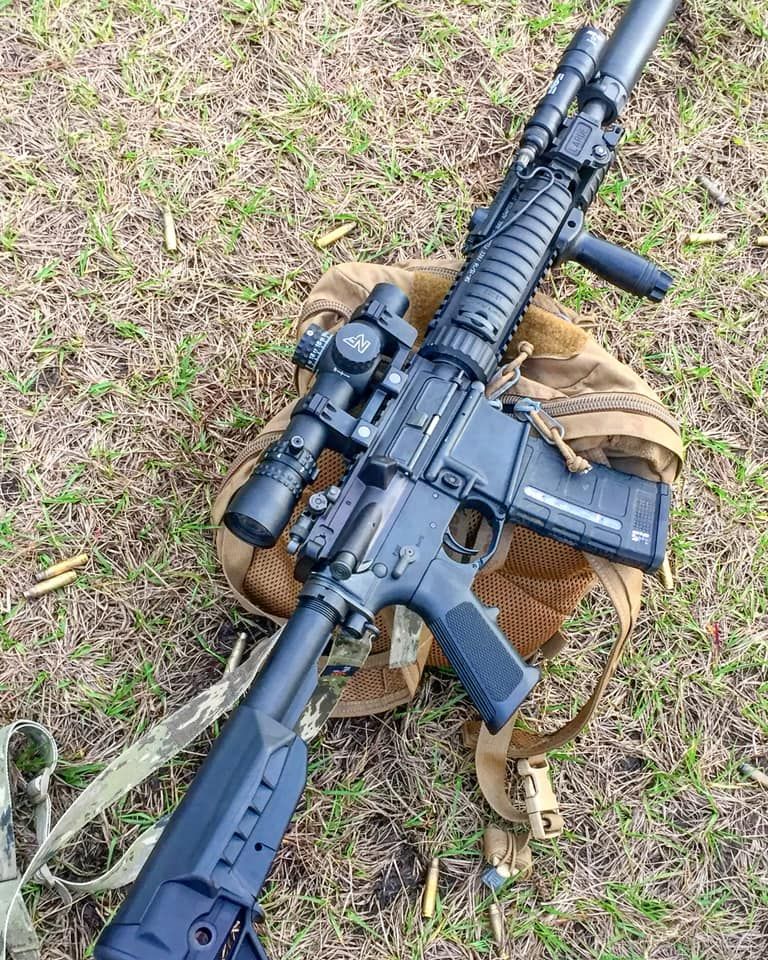 How to Build an AR-15 – Embrace the Sale
Part of avoiding impulse buying is knowing WHEN to buy. Generally speaking, most companies in the gun industry are going to have three major sales (some have many more). Each year you can count on Black Friday, Fourth of July, and Veteran's Day having some pretty insane prices to sort through. If you are budgeting, saving up for these sales is a great way to cut the price of goods by as much as 50%. Have your list ready, have funds available, and you can score some great stuff below the cost of even "budget" brands.
How to Build an AR-15 – Look for Bundles
This is not always an option, and requires a bit more work. If you are getting multiple items from a company, bundling is going to save you some money both on goods and shipping. Let's say for example you are picking up an upper receiver and a bolt carrier group. Some websites will offer a heavy discount if you throw in the barrel or handguard with them. This saves you money on each part, and usually, the shipping will not change by much. You've just double-dipped in the savings by picking up a part you were going to anyway. Just remember, you have to see if the discount is worth the bundle, as sometimes these deals aren't worth it if you shop around and wait a bit.
How to Build an AR-15 – Blem is Not a Dirty Word
If you aren't familiar, a "blem," or blemish, is a part or component that has some cosmetic defect. Blems will not inhibit the function of the part, but may have something that prevents them from meeting a manufacturer's "beauty" standards. Take BCM uppers for example. A standard BCM upper without the laser T-markings will run you about $130. By picking up a blem (they list them as Demo/Scratched models), you pay $60 instead, saving more than half. That's the same price you would pay for an Anderson upper receiver, and it is much better quality. A lot of the time, the cosmetic blemish is so small that it isn't noticeable. You can also snag some pretty wild color swirls which can add character to a gun, especially if you are painting it anyways.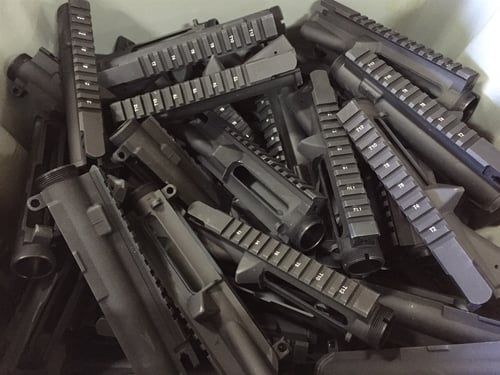 How to Build an AR-15 – The Secondary Market is There for You
I will say this one requires a bit more knowledge and a bit more scrutiny. There is a second-hand market for gun parts through sites like Gun Broker and Tacswap. The key here is to know what you are looking for and what the most you will pay is. Do not get sucked into bidding wars that will cause you to pay more than retail (especially if the part is still in production and purchasable). The other thing you need to be aware of is people's propensity for trying to scam others. This is especially true for Tacswap in its current iteration. Have some form of protection in place, be it Paypal Goods and Services, or a credit card you can file a dispute with, to give yourself some security. With these websites, just remember that if it seems to good to be true, it is.
How to Build an AR-15 – Budgeting for Quality
It can take a bit of time to get the hang of budgeting for quality. The truth is, the longer you are willing to take shopping around and looking for deals, the more money you can save. With the right planning, buying at the right times, and figuring out which places are going to give you the most bang for your buck, you can shave hundreds of dollars off your next build. As always, when it comes to how to build an AR-15, do your homework, and if you need help, drop me a message on Facebook, I'll do my best to get you the answers.
###
Todd Gimian is a gunsmith based out of Las Vegas, Nevada. After receiving his degree from Sonoran Desert Institute, Todd has spent his time building and maintaining a variety of machine guns and product testing for various companies. His main focus is expanding his knowledge on the AR-15 platform and helping bring better quality products to the market for end-users to enjoy.
We are sorry that this post was not useful for you!
Let us improve this post!
Tell us how we can improve this post?