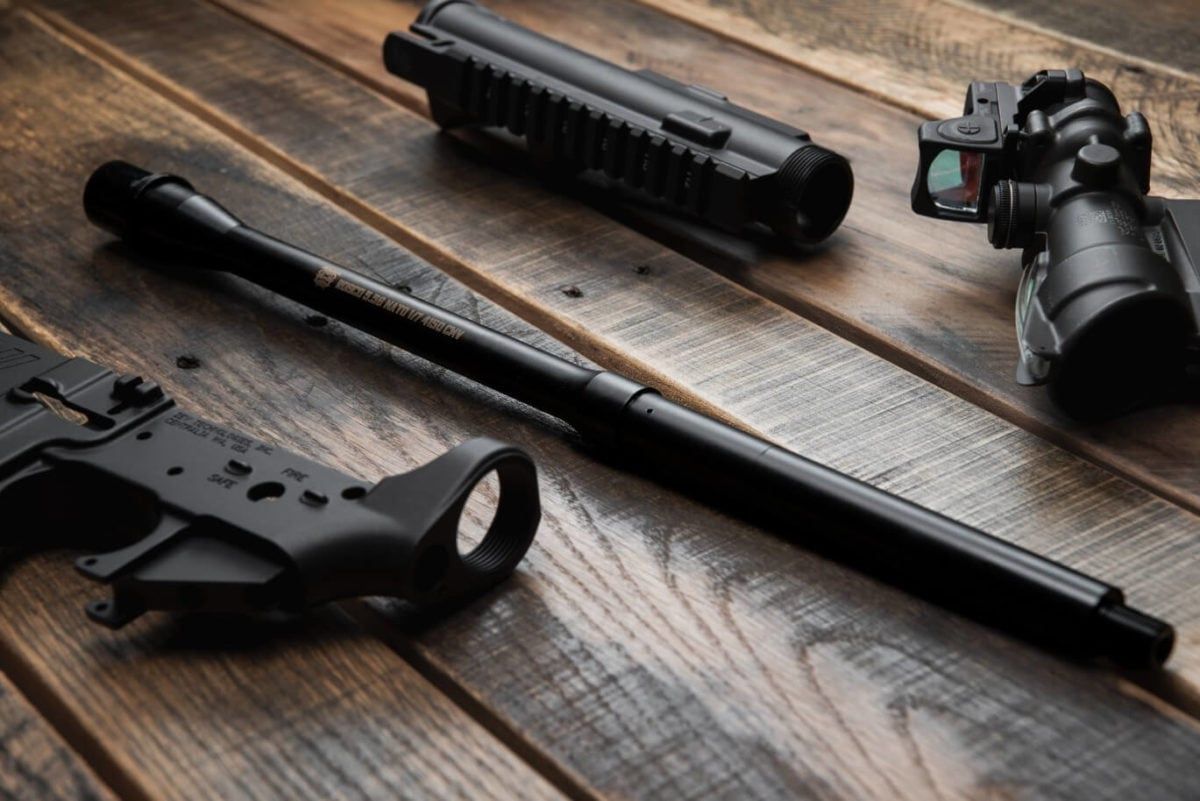 What is the best AR-15 barrel? As a gunsmith, I am frequently asked for recommendations on firearms, parts, and gear. I understand the desire to own the best things possible, but no two shooters are the same.
Barrels, in particular, come up, with questions of accuracy, barrel life, forging process, and many other factors being hashed out. Firearms are a very purpose-driven tool, so in order to find the best AR-15 barrel, you first have to determine what you want out of it. The answer to "What is the best AR-15 barrel?" is, "It depends."
Best AR-15 Barrel – What will the purpose be?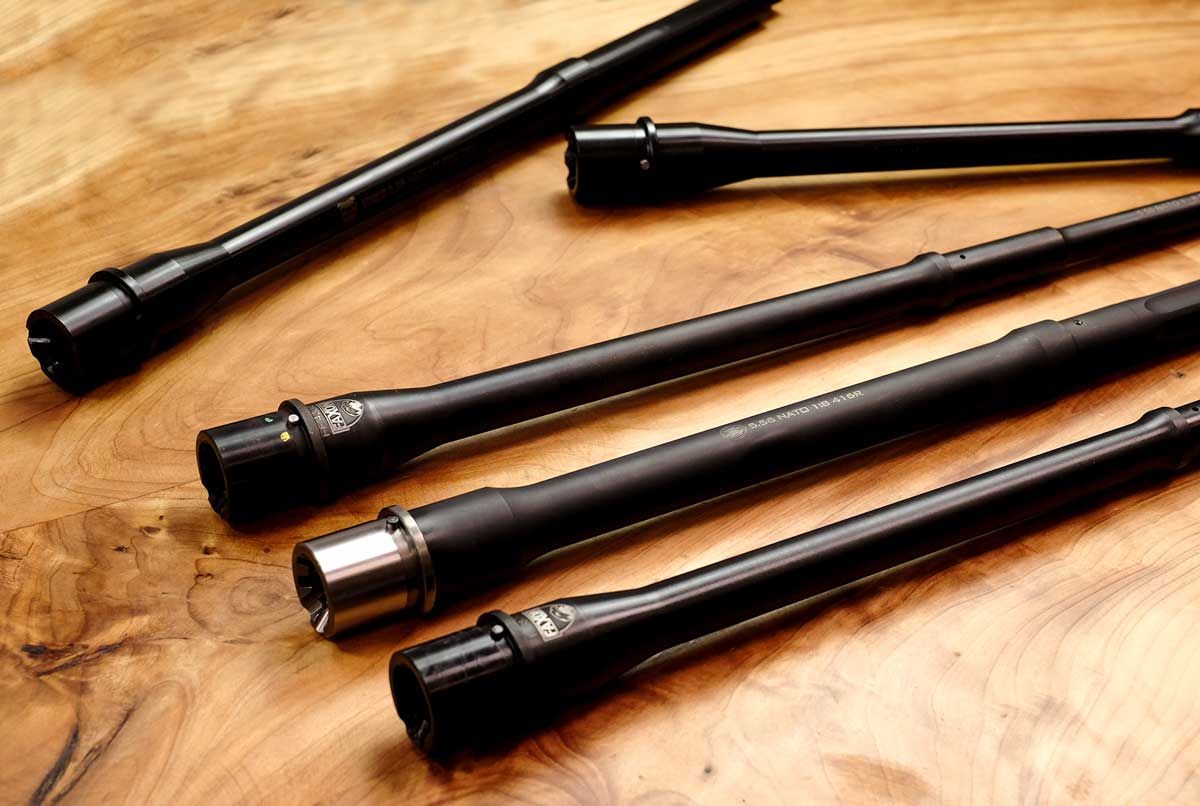 The first thing we have to look at is the purpose of the barrel. Match grade barrels and combat or duty grade barrels are two very different things with different production mentalities.
A duty grade barrel can be as accurate as a match barrel, but it isn't as likely to hold true from one barrel run to the next. Conversely, a match grade barrel, while accurate, will not have as long a life as a combat barrel (under hard use conditions). This is due largely in part to the design and creation of the barrel.
I will not sit here and tell you I know much about match grade AR-15 barrels, it's just not a realm I've wandered into very often. In my day to day life, I build and maintain full autos for people to shoot for enjoyment. As such, accuracy takes a strong backseat to barrel life. One thing that should never be sacrificed though, is quality production methods.
Any barrel maker that is worth looking into will be able to answer questions about their product. You should be able to pull up specs on gas port sizes, gas block journals, base metals used in construction, thread pitch, or any details if they run a special gas length (and why). If you cannot find the information readily available on their website, contact them and ask. If they cannot answer basic questions about their product, that should be a red flag.
Best AR-15 Barrel – Gas Port Size Matters
For gas ports, proper sizing will be determined in part by the length of the gas system. Military TDP (technical data package) for a gas port on a carbine-length gas system on a 14.5" barrel is going to be .062". You'll often see this used for the 16" barrels as well. I'm going to quote the late, great, Will Larson here as to why "Colt and others defaulted that as well for 16″ as it was noted by the Colt engineers that there was no real benefit to adjusting the port with a 1.5″ difference."

Mid-length gas systems don't have a military TDP spec, this is something that has evolved with the industry. Most barrels ranging from 14.5-16" running mid-lengths are going to have port values of .075-0.77". Keep in mind, these are only examples of properly ported barrels, some may be slightly off and still function fine. What you want to keep an eye out for is companies hogging out their gas ports to accommodate shooting cheap ammo in conjunction with less than ideal setups.
Best AR-15 Barrel – Does Barrel Lining Matter?
Another thing to consider is chrome lined vs melonited (the same as nitrided). To the average shooter, this is largely an irrelevant argument. If you are shooting a couple of hundred rounds a week under ideal conditions, either barrel is going to last you longer than you'll need. For those pushing the envelope with aggressive firing schedules, there is a bit of a difference but it comes at a small cost.
Chrome lining a barrel will extend the life of the barrel. In testing I've done on our machine gun range, chrome lining extended the life of the rifling (preventing keyholing) by about 4,000 rounds. I will be completely upfront and say that the ammo we use is about as far from ideal as possible as we use only frangible 5.56 NATO on our range. The drawback is chrome lining will reduce accuracy a bit when compared to nitrided barrels. The flip side of that is nitrided barrels will generally hold better accuracy until they are shot out, which will happen much faster than a chrome-lined barrel. Figure out the balance of durability to accuracy that will work for your application.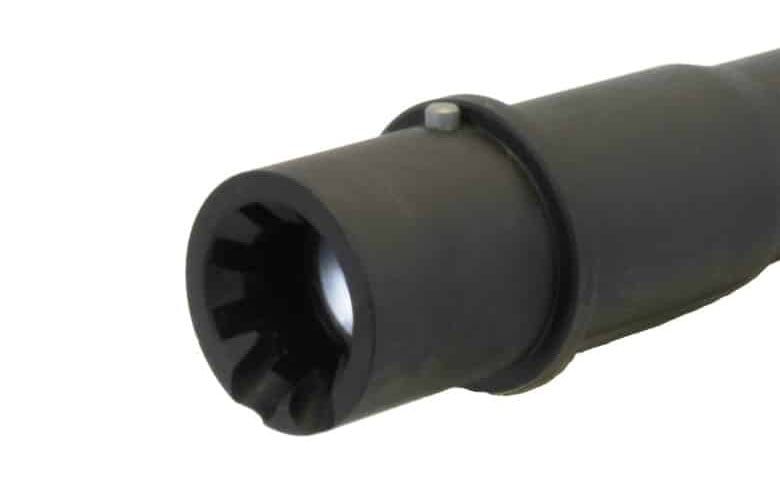 Best AR-15 Barrel – Do YOUR Research
Thus far, I haven't named any brands, and that was intentional. Without understanding specifics on design and application, throwing out brands is a great way to turn people off to some wonderful companies. On anything suggested in this article, do your research and understand why things are the way they are, how it applies to what you need, and what the best decision is for you.
This should be done for any information you are given really, but I could go off on that tangent for far longer than anyone wants to read. Each of the brands presented will have different price points, selling points, and variations in configuration, so DO YOUR RESEARCH.
Rosco Manufacturing
Any time a manufacturer is willing to listen to community feedback to make a better product, I will say they are worth looking at. Rosco Manufacturing puts out a consistently good quality nitride barrel in a number of lengths and configurations. They are also amongst the most budget-friendly in terms of price point, and a barrel I have personally beat the hell out of, and kept running.

Rosco Manufacturing Bloodline 14.5″ 5.56 Government 1:7 Twist Black Nitride Midlength Barrel
Sons of Liberty Gun Works
Sons of Liberty Gun Works is another company that you'll see plastered just about everywhere when people ask about quality and price. Mike Mihalski and the guys there are some of the hardest working folks in the industry in terms of customer service (I've seen people post about Mike answering his phone at 3 am to answer questions).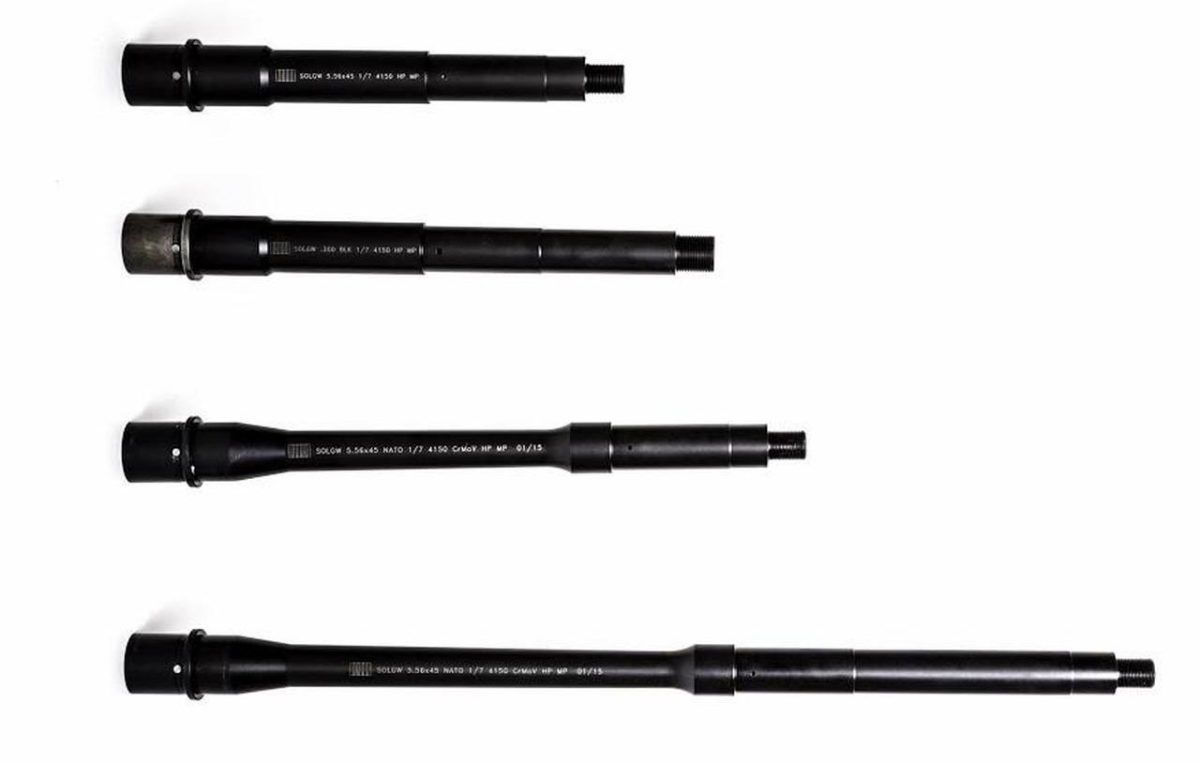 These are Ballistic Advantage barrels made completely to the SOLGW standards and specs, which are a level that is hard to beat at the price point. In addition, they are backed by a warranty that simply states, if you ever manage to shoot out their barrel, they'll send you a brand new one to replace it. They only offer barrels in configurations that make sense from a duty or defense perspective, which is something I respect.
Criterion Barrels
Criterion is the only brand of match grade barrels I've had any experience with, and I wasn't disappointed. Their barrels hold tight tolerances, are well regarded by the competition shooters I've spoken to locally, and I have yet to hear a bad review. Keep in mind, these are match grade barrels focused on accuracy and should be regarded as such in terms of duty use. If accuracy is what you are after though, they are worth keeping in mind when researching the best AR-15 barrels on the market today.
Centurion Arms
Centurion is another example of a company that only offers barrels that make sense. These hammer forged barrels are ready for hard use and are backed by excellent customer service. In the very few instances I've seen of a customer having an issue, Monty LeClair had no hesitancy in making it right as quickly as possible. These are a bit more expensive than some of the previous offerings, but that is due to the hammer forging process.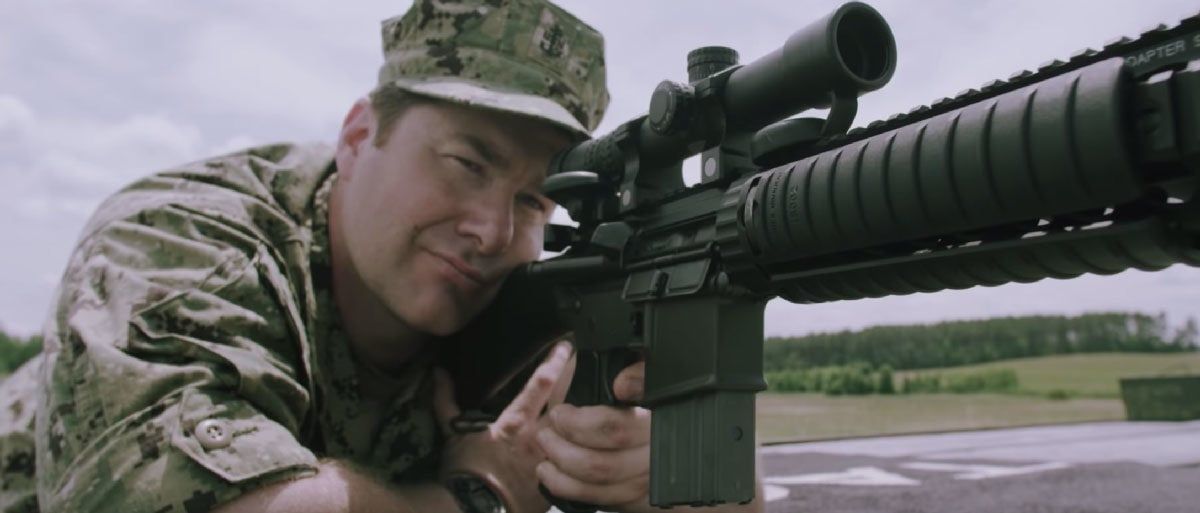 For more about Centurion Arms and what they offer AR enthusiasts, be sure to check out ARBuildJunkie's recent article with Monty about gas blocks and Centurion Arms hammer forged barrels.
Hodge Defense
Jim Hodge holds his barrels to some pretty high standards. In terms of aggressive firing schedules for testing, his barrels have been put through arguably the harshest you can find and come out with well above acceptable results.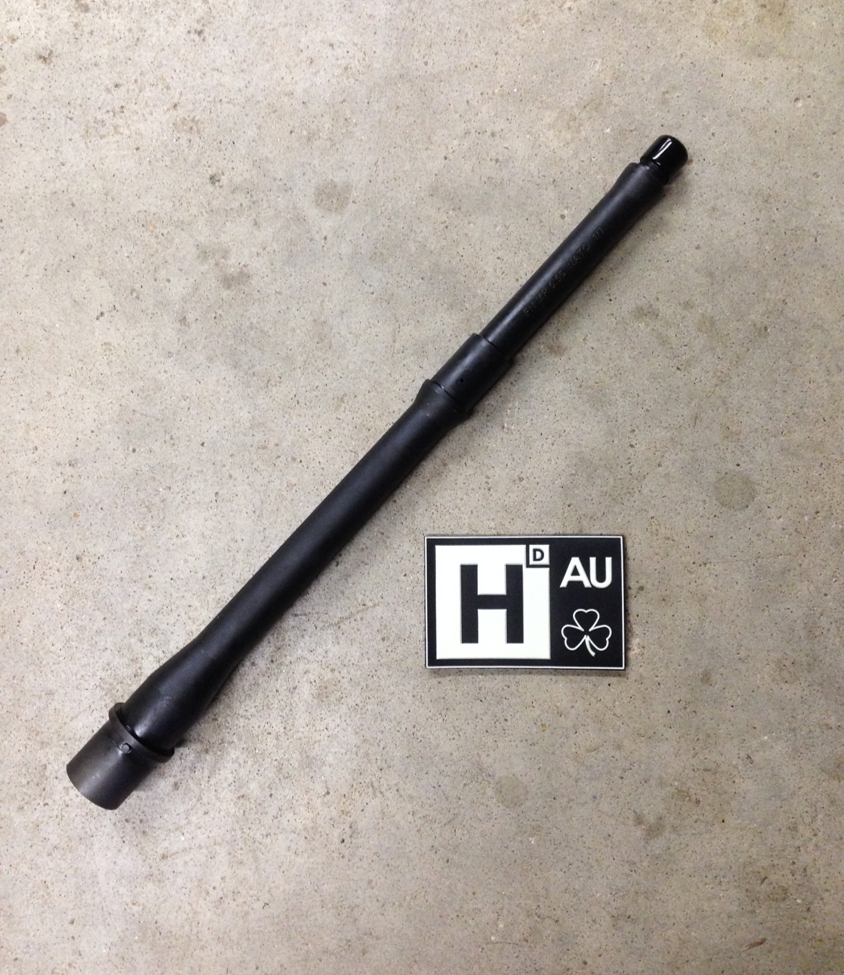 Cold hammer-forged, chrome-lined barrels make for some insanely tough duty grade barrels that have a reputation for lasting through even the M855A1 rounds that have eaten up other military barrels. These are the highest price point option included in the article, but if you are after them there is a reason for it.
Faxon Firearms
Faxon offers barrels in probably the most diverse profiles, calibers, and configurations than any other company I've listed so far. They are probably best known for the "Gunner" barrels, which is a blending of pencil and government profiles. This allows them to still hold durability to the forefront while reducing the weight a bit.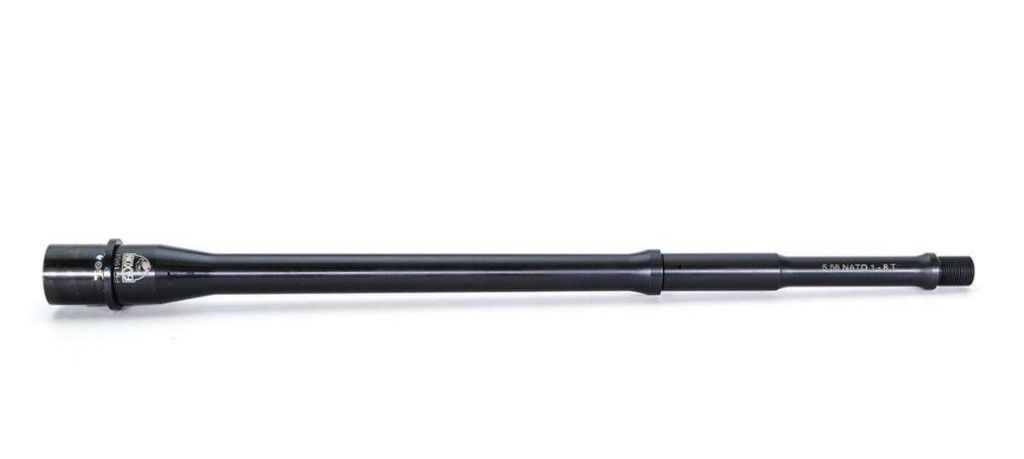 Faxon Firearms 14.5″ GUNNER 5.56 NATO Mid-Length 4150 Nitride / Melonite Barrel
Their nitrided barrels are high quality, priced very reasonably, and have been in high demand for a few years now. There are a few different styles of rifling available from Faxon (button, 5R, etc.), so make sure you look into what you think is best for your need. In addition, Faxon does offer some match grade options that are worth considering if you are in the market for one.
Best AR-15 Barrels – Just Scratching the Surface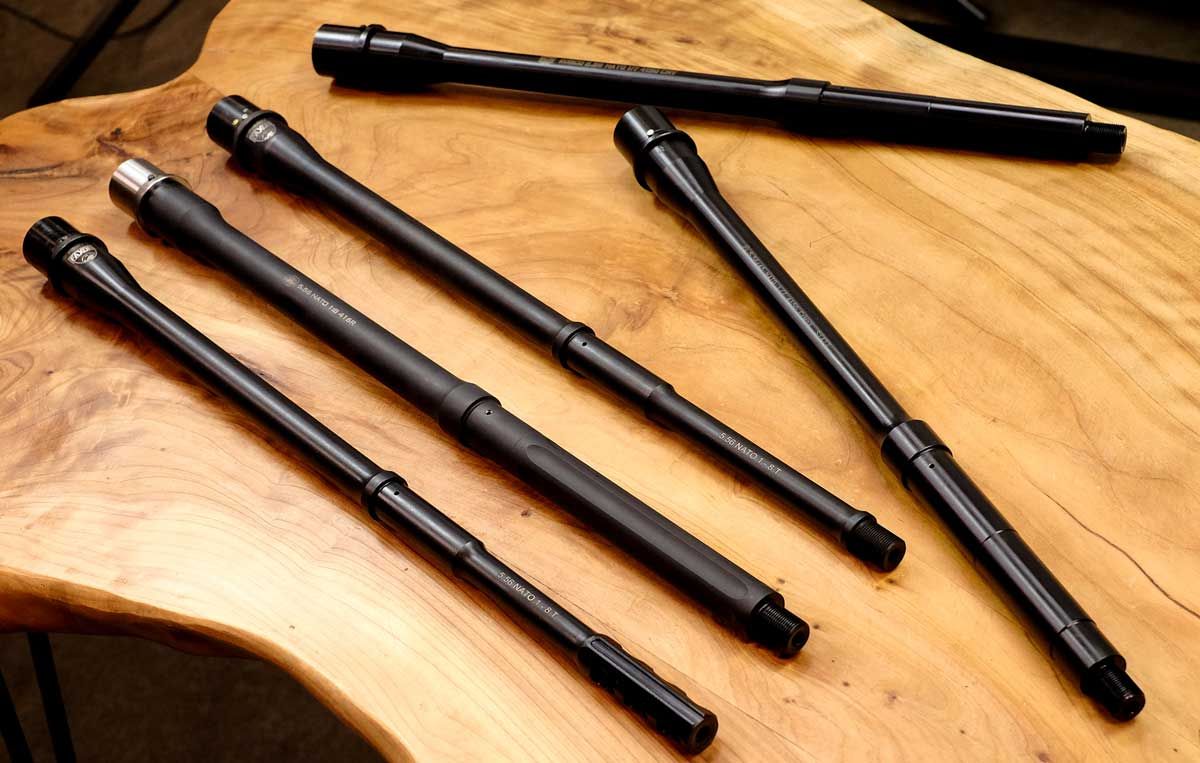 I want to make this very clear, these are only a few of the companies that produce great products. There are many other barrels out there worth researching and I cannot include them all. I tried to include some of the best AR-15 barrels at different price points that have different reasons that they stand out in the market. In the end, it is up to you as the end-user to find what works best for you. Do your research and vet your sources of information before making a purchase.
###
Todd Gimian is a gunsmith based out of Las Vegas, Nevada. After receiving his degree from Sonoran Desert Institute, Todd has spent his time building and maintaining a variety of machine guns and product testing for various companies. His main focus is expanding his knowledge on the AR-15 platform and helping bring better quality products to the market for end-users to enjoy.
We are sorry that this post was not useful for you!
Let us improve this post!
Tell us how we can improve this post?