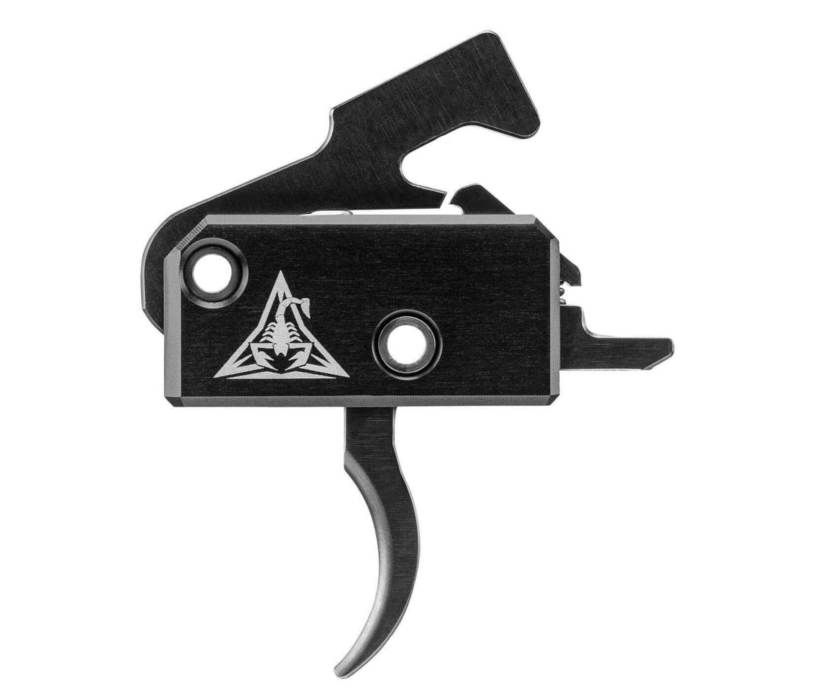 Jeremy Bedsaul recently took a look at the "entry level" RISE Armament RA-140 Super Sporting Trigger and sent us over a brief video overview. It seems to be a solid trigger for the price…but, as always, we're very curious to know what your experiences have been in the comments below.
For more about RISE Armament and their triggers, including the RISE Armament RA-140 Super Sporting Trigger, you can also check out a recent company overview we did.

In that article…about the RISE Armament RA-140, they told us:

"If you start with our RISE Armament RA-140, that's our entry level. We call it our 'good' trigger…We have kind of a 'good-better-best.' The RA-140 is a great trigger, especially for the price point. You can't beat it."
RISE Armament RA-140 Key Specs (via RISE Armament)
Single-stage trigger system
3.5-lb. pull weight
Clean break with a short reset
Black 8625 hardcoat anodized aluminum cassette
Comfortable, rounded trigger
Unit weight: 2.6 oz.
Manufactured and assembled according to strict AS9100 aerospace requirements.
CNC machined from high-grade, heat-treated tool steel and aluminum
Fits most .308 and .223 AR style platforms
Self-contained design makes it easy and quick to install with no fine-tuning needed
If you're still on the fence about the RISE Armament RA-140 or even upgrading at all, you might also want to take a look an article we did on when to consider upgrading from your mil-spec trigger.
###
Jeremy Bedsaul is an avid writer, video editor, & shooter. His oldest shooting memories go back to shooting 22s with his father and grandfather out in rural central Missouri. Jeremy is a husband and father of two girls who can't wait until they are old enough for him to share his passion for firearms with. Outside of firearms, Jeremy's interests include RPG gaming, philosophy, arguing about politics, and keeping up with the latest tech and gadgets. Jeremy runs the blog over at TacFix.com where he posts reviews, build videos, tips & tricks related to many pistol and rifle platforms.
We are sorry that this post was not useful for you!
Let us improve this post!
Tell us how we can improve this post?