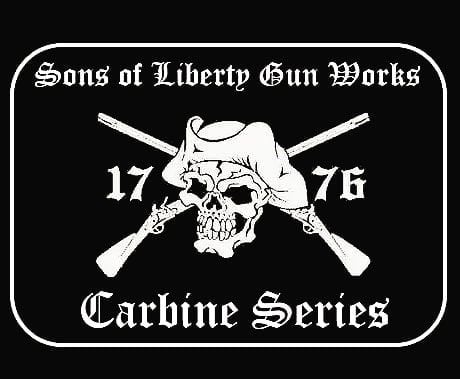 Sons of Liberty Gun Works and The Ranch TX have announced the Sons of Liberty Gun Works Carbine Series, being held November 7-8 in Eagle Lake, TX. The event is a 12-stage carbine match with stages going out to 600 yards and jungle runs. To learn more, we recently spoke with The Ranch TX President, Matthew Shockey.
Q: Can we start with how the Sons of Liberty Gun Works Carbine Series came about?
Matthew Shockey – I created the shoot and I am also one of the owners of the gun club where we are having it at. I'll be perfectly honest in saying that I stole a page from the Noveske Carbine Series…I've been watching that for the past few years, but we don't have anything like that here in the south. I've known Mike and Kyle from Sons of Liberty Gun Works, for five or six years now, which was not too long after they started. When I was still active with Primary & Secondary, I had gone out and done a test with their rifle, and it reviewed very well.
Fast forward a few years, I had the idea of setting up a major carbine match, and because I had a good relationship with the guys at Sons of Liberty, I reached out to them, we discussed it over the period of a few months, and decided to make it happen. Originally, the Sons of Liberty Gun Works Carbine Series was supposed to be in October, but we pushed it back to November due to all the Coronavirus crap going on all over the country.
Q: Can you talk about the range where the Sons of Liberty Gun Works Carbine Series will be held and how it is shaping what the shoot will be like?
Matthew Shockey – It's going to be held at The Ranch TX, which for reference sake is kind of in between Houston and Austin. It's about an hour and a half from each spot. Out there, we have a 150-acre facility with 12 ranges. Included in that, we have two of the biggest 360-degree berm ranges in the country…We also have a lot of wooded area in the middle that we will use for our Jungle Run. It's an area that we currently use monthly for three-gun matches, but we are going to expand on it and make it even longer and more challenging. It promises to be a very untraditional setup, and it's a very far cry from a flat range with a berm. You're going to be on a path in the woods looking for strategically laid out targets. It's going to be a lot of fun and it's not something that you are able to do at a lot of ranges.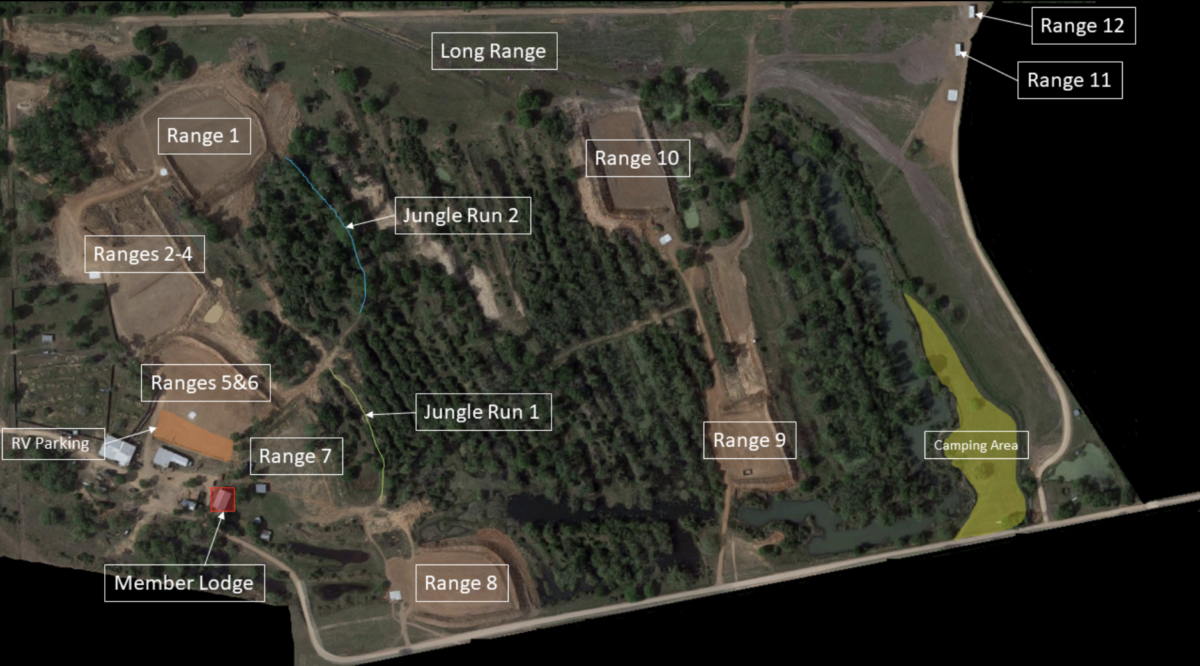 Aside from the Jungle Run, we are shutting down the whole facility and all of it will be used for the Sons of Liberty Gun Works Carbine Series. We're still in the process of determining exactly what the stages will look like. Three-time USSL National Champion Jeremy Reid, who is our match director, is still finishing up his designs for the stages, but having his input is very exciting, as he is a guru of stage design. He's so good at making a stage challenging but not impossible.
Q: What kind of experience level should a participant have for an event like this?
Matthew Shockey – I don't think anyone should be intimidated…There will be some very challenging stages, especially if you are new to the world of employing a carbine in a competition setting. That's not a reason that someone should shy away though. The way I see it is like any other sport. When you first start playing football or basketball, it's only natural that you are going to be stepping onto the field with kids that have been playing longer than you. You may not be great, but we've all been at that point at some time in our lives.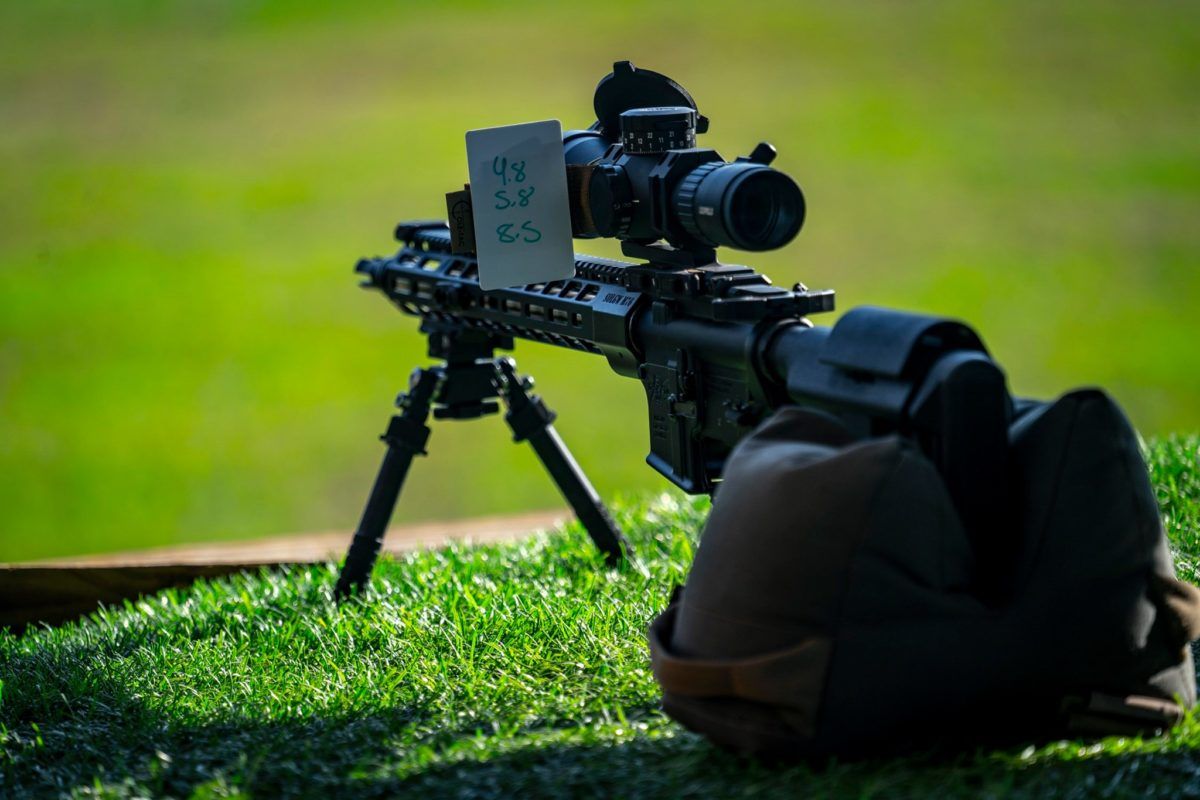 I don't want anyone to be intimidated, and what we are doing is not tailored for grand masters…it's tailored for everyone. The Sons of Liberty Gun Works Carbine Series have some stages that will allow beginners to succeed…we're not looking to beat beginners down at every stage. That said, there will be some stages that are challenging for guys and are at a higher level.
Q: What kind of carbine should one bring to something like this?
Matthew Shockey – It really depends on what division you are going to participate in. There will be six different divisions regulated by USSL rules…(Tactical Optics, Limited, Heavy Metal Optics, Open, PCC, 22lr) But generally speaking, you are going to do best with some sort of low powered variable optic like a 1-6, 1-8, or a 1-10. That is what I think would give a participant the greatest possible dividends amongst all of the different stages that will be available throughout the match.
Q: Anything else I have not asked you about the Sons of Liberty Gun Works Carbine Series that you want to mention?
Matthew Shockey – With twelve stages, the way this is going to be set up is that there will be two different groups that will shoot. You'll shoot six stages the first day and the other six stages on the second day. In my experience at this range, six is an ideal number of stages to shoot in a day. It's not too little where it leaves you wanting more, but it's not too many to where you are burnt out at the end of the day.
Another thing I'd mention is that we're going to have a big catered lunch…we're not talking about bologna sandwiches and Lay's chips, but rather a good meal brought in from a local company that we do a lot of work with.
Q: What about vendors, etc.?
Matthew Shockey – There will be vendors on-site…we're starting to get in touch with them. Even with this being our inaugural year, we are looking to have one of the most notable prize tables amongst the competition this year. There will be a lot for the taking, if you will…
Q: What about crew from Sons of Liberty on hand?
Matthew Shockey – I know that Mike and Kyle will be on hand, along with a bunch of the other guys from Sons of Liberty Gun Works. Obviously, Sons of Liberty Gun Works will have a heavy presence at the shoot.
Aaron Cowen was supposed to come but with the reschedule, it happened to fall on his wedding anniversary and he's scheduled to go on a trip…I know Chuck Pressburg is coming out to observe, and be on-hand to answer questions as a pro-staffer. He's a great resource to answer questions about Sons of Liberty products from an end-user perspective.
Chris Woomer will also be in that same role as Chuck when he's not out there competing. He's also an incredible resource of information for shooters, especially shooters who may be new.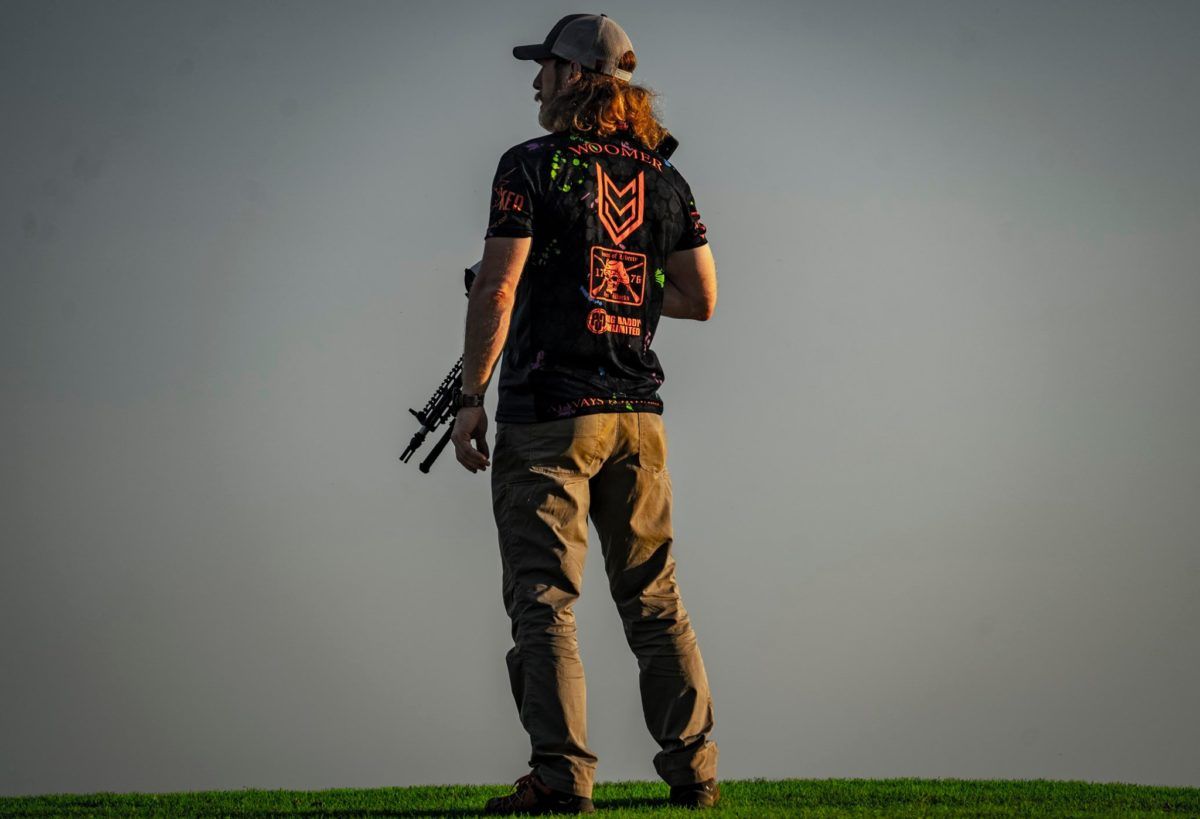 That is a huge goal…to help people and to get people more involved with firearms. It helps support the 2nd Amendment, and the bigger we can grow the Sons of Liberty Gun Works Carbine Series, the more we can ensure the firearms industry stays alive and well.
###

Register now for the Sons of Liberty Gun Works Carbine Series on Practiscore: https://practiscore.com/the-sons-of-liberty-gun-wo…/register
We are sorry that this post was not useful for you!
Let us improve this post!
Tell us how we can improve this post?