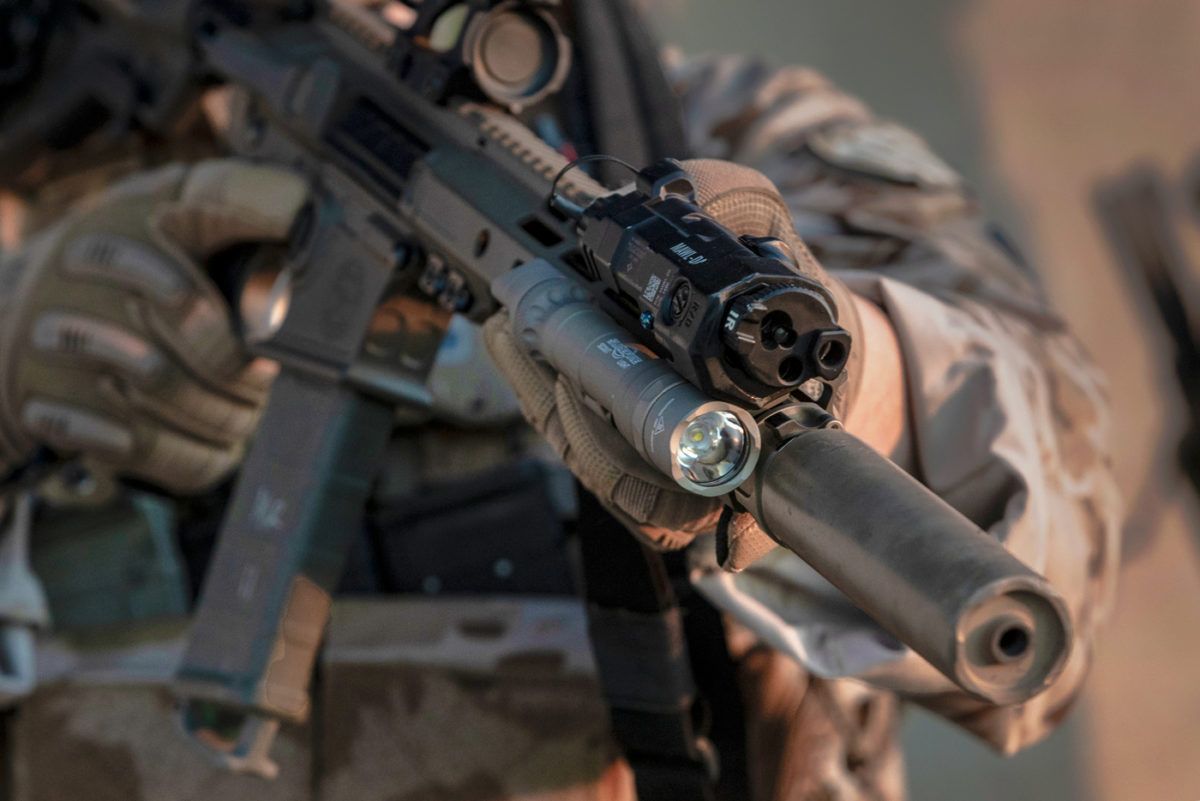 SureFire has launched the new ScoutLight Pro…curious how this stacks up to other lights on the market like the Cloud Defensive OWL and the Modlite offerings…We'll be doing a video on this new light from SHOT later this week.
Via SureFire Press Release
SureFire, LLC, manufacturer of the world's finest—and most innovative—illumination tools and tactical products, is proud to announce the all-new Scout Light Pro series of WeaponLights. SureFire's legendary Scout Light® WeaponLights have proven themselves in combat around the world. Our new Scout Light Pro family builds on this success with an integrated next-generation mounting system that offers the ultimate in versatility for long gun weapon light users.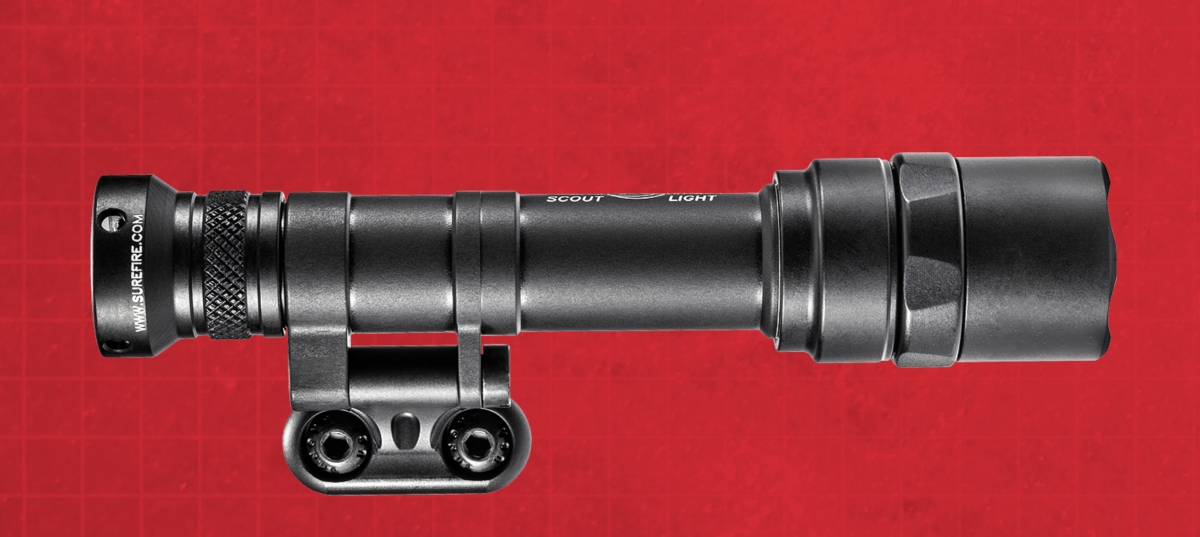 Every Scout Light Pro features our new Low-Profile Mount (LPM), allowing the user to mount their light as close to the weapon no matter the rail or configuration. The LPM affords tremendous flexibility when used in conjunction with a variety of rail profiles or accessories; simply pivot the WeaponLight body to allow optimal light positioning, then lock it down securely with any flat blade screwdriver or multi-tool. All Scout Light Pros will ship with both a MIL-STD-1913 mount as well as an M-LOK® mount.
Scout Light Pro models feature recoil-proof LEDs that deliver intense white light or a combination of white light and infrared illumination. Focused through our proprietary TIR lens, they produce a far-reaching, high-intensity beam with ample surround light. On IR models, choosing between tactical white light and infrared illumination is as simple as rotating the bezel. Our rugged, shrouded Z68 push-button tailcap switch comes standard on all Scout Light Pro models and can be easily replaced with any of the remote-activation switching solutions available for our fixed-mount Legacy Scout Light models.
Constructed of lightweight aerospace aluminum, Scout Light Pros have no appreciable impact on weapon handling characteristics. And with a Mil-Spec Hard-Anodized finish and O-ring seals to keep out the elements, they can endure the harshest conditions. Like previous generations of SureFire WeaponLights, the new Scout Light Pro will help you prevail in combat.
To learn more, go to: https://www.surefire.com/scoutlight-pro-series
###

We are sorry that this post was not useful for you!
Let us improve this post!
Tell us how we can improve this post?