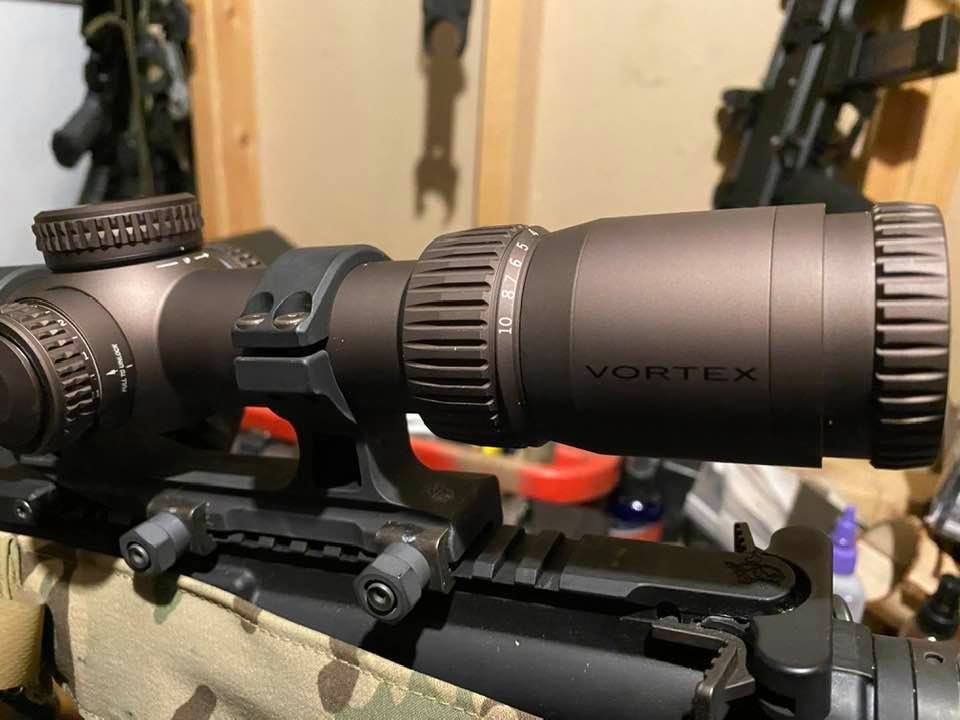 With the announcement of the Vortex Razor HD Gen III 1-10, our first thought was to contact Steve "Yeti" Fisher, owner and lead instructor of Sentinel Concepts, for his opinion. We were thrilled to learn that Steve had been living with the new optic for several months.
Steve Fisher is a leading authority on optics for the AR platform…be sure to check out our recent interview with him about the Best AR-15 Scope Options here. You can also read an in-depth interview we did with Steve about his highly regarded training company, Sentinel Concepts here.
Q: Steve, based on feedback we've gotten, this is an optic that a lot of our readers are very excited about, can you talk about your introduction to the Vortex Razor HD Gen III 1-10?
Steve "Yeti" Fisher, Sentinel Concepts – I've been a Vortex fan for a lot of years, and I've used a number of their products in the past. One of the guys, Adam Maxwell, from the LE/MIL program at Vortex reached out to me last year about coming to a course. He wanted to attend so that he could work with optics that were soon being released.
I agreed, and Adam showed up to the class. When he arrived, he said, "hey, I'd like to get your thoughts on a new scope that we have." I signed some NDAs, played with what he had brought for a few days, and I immediately saw the need for it…especially for certain, specific clients of mine.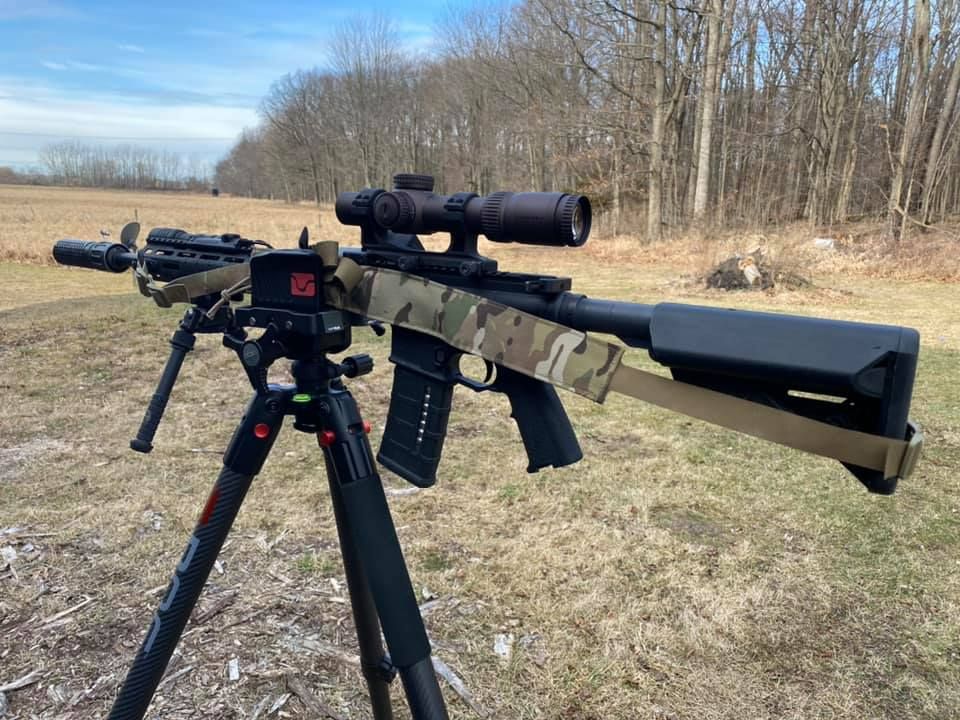 Q: For clarification, what was it exactly that was presented, and what were your impressions of it?
Steve "Yeti" Fisher, Sentinel Concepts – What was presented to me is what is now known as the Razor HD Gen III 1-10.
Q: Could you tell it was different from the existing Razor Gen II 1-6 right off the bat? Can you share details on how exactly it was presented to you?
Steve "Yeti" Fisher, Sentinel Concepts – The new Razor HD Gen III was basically handed to me on a rifle, and they simply said: "here you go." When I first looked at it, I thought, "wait a minute, this is different," because I immediately noticed that the tube was different. I noticed it was a 34mm tube instead of a 30mm. I also noticed that the power selector went to 10. Other than that, it was maintaining the same size and weight of the current Gen II Razor 1-6. To me, it was mind-blowing that this was possible.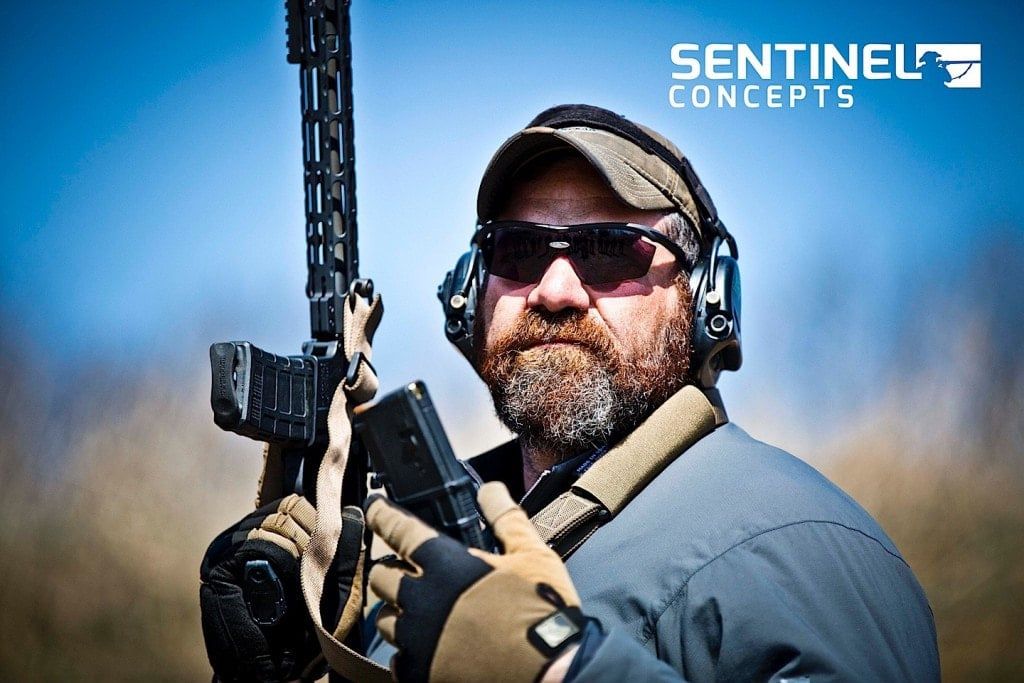 Q: Can you walk our readers on why that was so impressive to you?
Steve "Yeti" Fisher, Sentinel Concepts – First off…With the 1-10, it's important to note that is not a new power range in the world of optics…but this new Razor HD Gen III, is to me, outside of some of those other 1-10x optics that were geared more towards a precision role or a hunting role.
This new optic in front of me was instead just like the 1-6x ruggedized Razor II that we know and love. The 1-6 is a renowned optic that SOCOM has played with, as well as other entities who have issued and used them.
Also, what sets this particular 1-10 apart is the eye box, eye relief, and the usability of the reticle through the power settings…and it was a non-adjustable parallax, so you have no third knob on the optic to adjust that.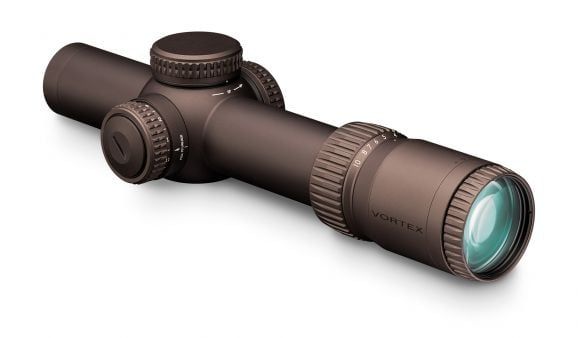 Q: What kind of person might need a Razor HD Gen III 1-10×24?
Steve "Yeti" Fisher, Sentinel Concepts – I look at the Razor HD Gen III serving multiple roles. If a shooter needs one optic to fit all roles from a close-in, quote-unquote "CQB optic," to use the term that everybody uses right now…to something that is going to give them better positive identification at distance, for forward observation roles, possibly sniper support, DMRs,
It's also an ideal optic for a carbine that you want to pull double duty with…perhaps sitting at a bench and shooting tiny groups, but then using that same gun at "fun" courses where everything might be within 25-50 yards.
Frankly, the Razor HD Gen III is kind of a do-it-all scope, where some of the other optics that were sitting in that middle ground were just not doing as well as they should have. I've had a lot of 1-8x optics over the last few years that have left me wanting. Either the illumination was not bright enough, the eye box was too tight, the reticle was too busy, and it obscured a lot of your field of view at a lot of various, in-between power settings. So, this opens up a new game with the current reticle choices…
Q: Can you talk about the reticle that you're using on your Razor HD Gen III 1-10×24?
Steve "Yeti" Fisher, Sentinel Concepts – I have the BDC reticle currently on my Razor HD Gen III, which is the EBR-9…I will have the other variant in my hands within the next two months. The EBR-9 reticle, for me, is simpler. It's easier, and it's faster. It's designed for the shooter who is looking for that 50-500 yard optic for their gun.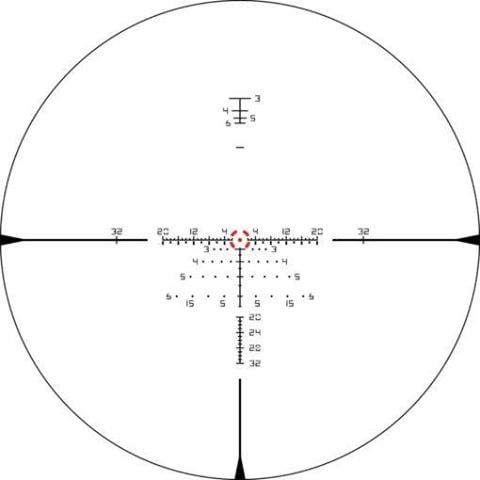 It does not get as cluttered, or as busy as a reticle that other shooters may like on a dedicated DMR/SPR/longer-range gun…This optic for me, honestly, it fits the role for the gas gun the best. For the semi-auto AR or something like a SCAR, I think the Razor HD Gen III is pretty much as ideal as we're going to get right now.
Q: Can you explain why this optic having the eye relief that is does is advantageous?
Steve "Yeti" Fisher, Sentinel Concepts – Taking the consideration of it being 1-10x, the field of view is outstanding on it. It is pretty much the same at 1x as the 1-6x is. That means at 100 yards, I have about 115-116 feet of field of view coming out of that optic, which is a large amount…with most of the scope disappearing.
The red dot is day-time bright, just like red-dots that most people currently own and have on their guns. So, the ability to use it at 1x like you would use a red-dot is a huge plus. But then, you also have the benefit of being able to scroll through the power settings to go up to 10x, to give you that vision at distance, to help increase your ability to see, and to be able to help with your accuracy because you can see better. Because of all these things, I know that the optic, while being tested, has become very popular in the 3-gun community as well.
Q: Is the Gen II 1-6 being replaced by this, or how will that work?
Steve "Yeti" Fisher, Sentinel Concepts – No. The Gen II 1-6x lineup is going to stay in place. It's a very popular optic. It's also very respected in the firearms community. The Razor HD Gen III is a new, stand-alone product.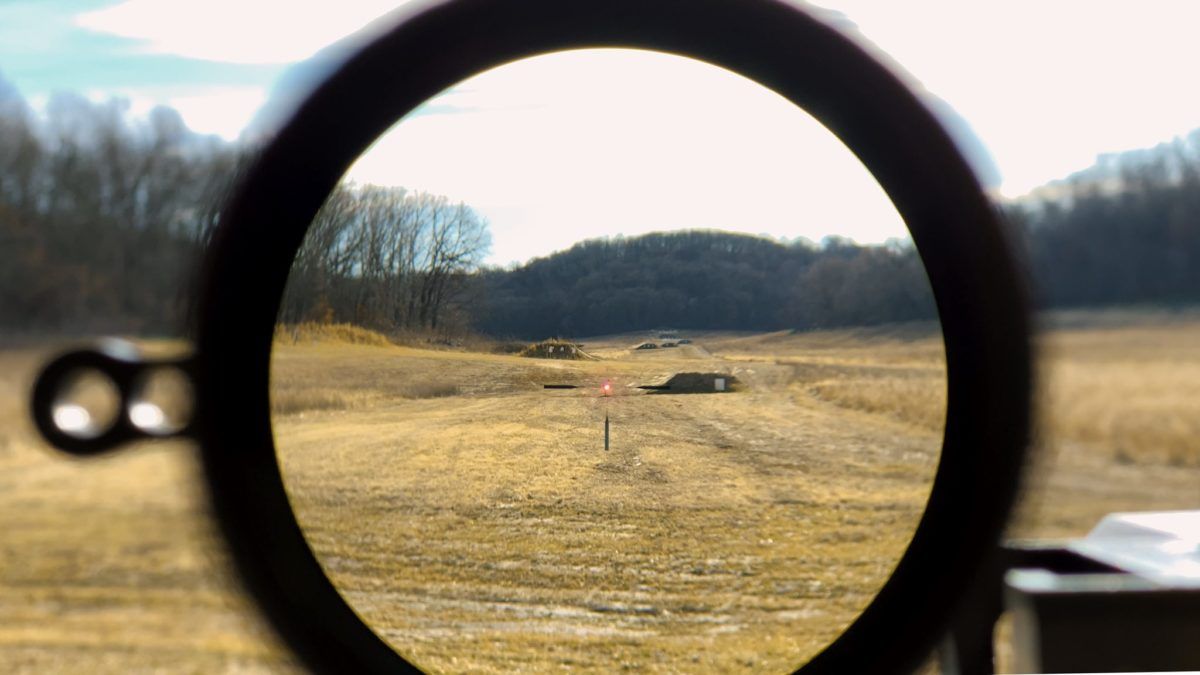 Q: At the risk of asking foolish questions, if someone is on the fence about the Gen II 1-6x or the Razor HD Gen III 1-10x, what would you advise?
Steve "Yeti" Fisher, Sentinel Concepts – A couple of factors go into that decision…it involves identifying what you need versus what you want. If you're the shooter that lives on a "100-yard and in" range, the 1-6x will be just fine. If it's a patrol optic or a hunting gun or a 3-gun, and you're used to a 1-4x, 1-6x, or a even a 1-8x, the 1-10x would obviously be the next step.
If you plan on shooting longer distances, obviously the Razor HD Gen III 1-10 is the way to go. Now, there are also people who just want the latest and greatest. There's nothing wrong with that at all.
That said, the Gen II 1-6x is a very, very viable optic still to the 300-400 yard world, in most cases. If you find that with the 1-10x, you can expand your capabilities now at the ranges you shoot on…perhaps you can shoot out to 600-700 yards depending on your range, the 1-10x would certainly be right up your alley.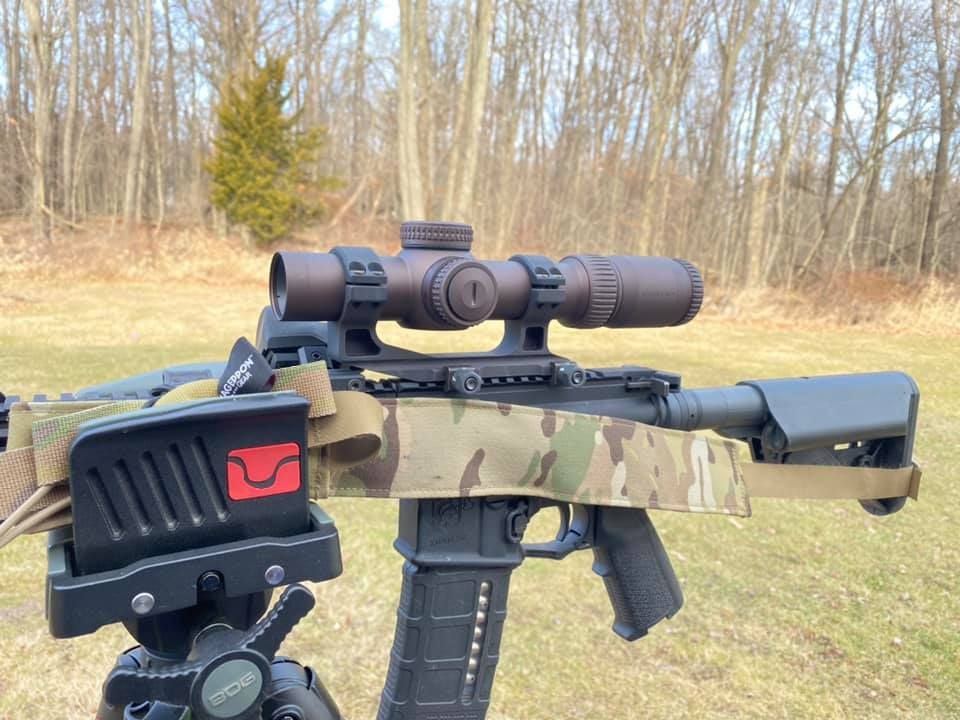 Q: Is there anything else we have not covered?
The weight/size factor is the same as the existing 1-6 Razor…so, they've taken a 1-6x 30mm optic, and have brought it up to 34mm, which gives you a lot more travel and a lot more MOA adjustments versus the 30, but it maintains the same weight and length. So, I have a 10" optic that weighs 21.5 ounces in a 1-10x, and I have exactly the same in a 1-6x.
To me, if I am planning to put a Razor on a 14.5" carbine or an 11.5" or 12.5" carbine, if I could benefit from increasing my capabilities as far as what I am seeing, there's no reason not to go with the 1-10x versus the 1-6x, as it's the same size and weight. Putting the 1-10x versus a 1-6x on the rifle has no impact on the dynamics of how the gun moves. That's a big plus.

Q: Any minor details we need to touch on? Battery life? Durability?
Daytime illumination is still excellent just like it is on the 1-6. Battery life is about the same. So basically, you are gaining more vision, a more usable reticle for ranging at those distances…there's nothing that's not a win with this optic.
It also still has all the same features of being waterproof, shockproof…it went through rigorous drop testing programs. Yes, it was shot on the SCAR 17 because everyone talks about the SCAR 17 being an "optic killer" but technically, it's really not, other than some lesser grade optics. Bottom line, it's been tested thoroughly…
"I was a firm believer…"
Finally, before anyone gets on and says "Oh, you work for Vortex…" I am not paid by Vortex. I am a consultant of sorts. I am using their magnified optics on carbines in classes as a product support person. I have believed in the product long enough…yes, they do support me with products for use in classes and for the students to use, and at the same time I give them feedback and information, and I get it out in front of my clientele. That's my role with them.
I was a firm believer in this scope nine months ago, before I ever came on board with Vortex in this capacity, two weeks ago…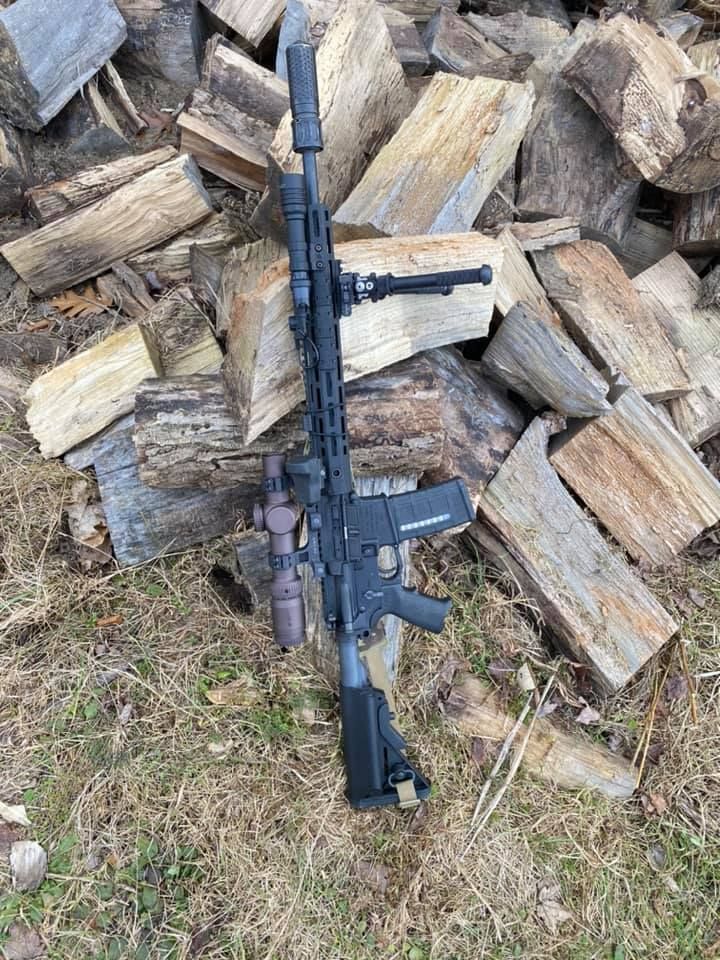 Q: Finally, anything you can add on the price point for the Razor HD Gen III?
On the internet, people have been talking about the price of the Razor HD Gen III. They're seeing the MSRP pricing…Street price and pre-order price right now through most of the places I have seen have been around $1,999. The price you are paying for what you are getting with the Razor HD Gen III is a great deal…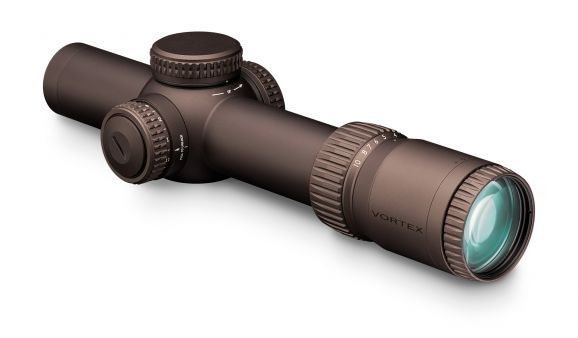 Vortex Razor HD Gen III 1-10
People who complain about the price of the optic are people who would probably not purchase this optic anyway, or have a need for it. The ones who have a need for it will not balk at that pricing.
For people wanting something for "x" price for their limited use, on a range toy…there's other optics out there for them at those price points. Those people should seek out those options. The Razor HD Gen III might not be the glass for you.
Obviously, I think if those people saw it, used it, handled it, they will understand it better. I think that would sway some of those people. That's why I have them, and that's why the Razor HD Gen III will be at my courses for students to use…
###
ARBuildJunkie hopes to go hands-on with the new Vortex 1-10 in the near future, if you have any specifics on the optic you want to see covered, please contact us at jburton @ arbuildjunkie dot com
We are sorry that this post was not useful for you!
Let us improve this post!
Tell us how we can improve this post?