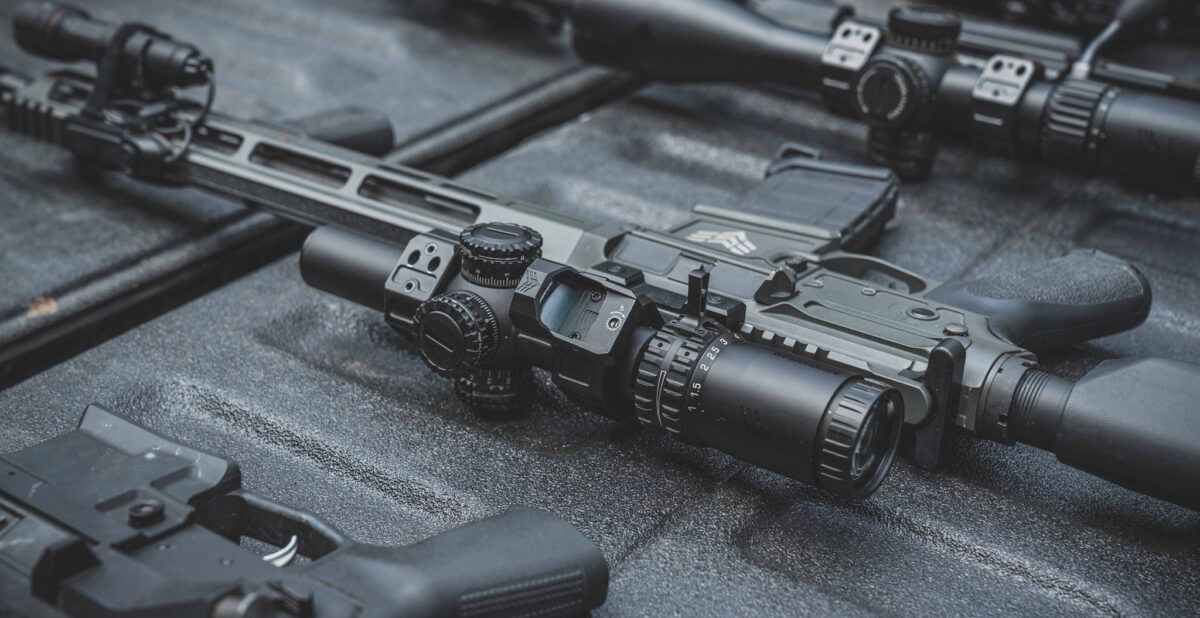 We recently sat down with Michael Branson of Swampfox Optics to learn more about some of the company's offerings, including the Swampfox Arrowhead LPVO. We learned a bit about the optic's origins, pros and cons, details on the 1-10x offering, and more.
For more from Swampfox, click here to read about the Swampfox Blade 1×25 Prism optic.
Q: Michael, can you talk about how the Swampfox Arrowhead came about and how it differs from the other LPVO that you had offered previously?
Michael Branson – Swampfox Optics – When I came on board with Swampfox, we already had an LPVO called the Tomahawk, in 1-4, 1-6, and 1-8. I've always felt that it has nice glass and crisp reticles. It did a lot of things right. It has good illumination…it has dual illuminators in it that make it very bright.
However, it had some things about it that made it not quite ready for law enforcement use. So this was another case where we had officers e-mailing us asking what we had that they could put on a patrol rifle.
Q: What was the issue with the Tomahawk that made you hesitant to recommend it as a hard use optic?
Michael Branson – Swampfox Optics – One of the things that the Tomahawk does not have is capped or locking turrets. It has target turrets. They're really good turrets that do track, but you really do want capped or locking turrets for law enforcement use and hard use in general. I'm not a huge fan of capped turrets because people always use the caps, and with many optics when you lose that cap, you lose your waterproofing too, which is certainly not ideal.
I pushed for us to have a locking turret design on our Arrowhead. We also made the throw lever a sacrificial part so that if you were to drop the scope on the throw lever, it would snap off before it ruins your magnification ring. Then you can just get another throw lever from us instead of having to replace a 500 dollar LPVO.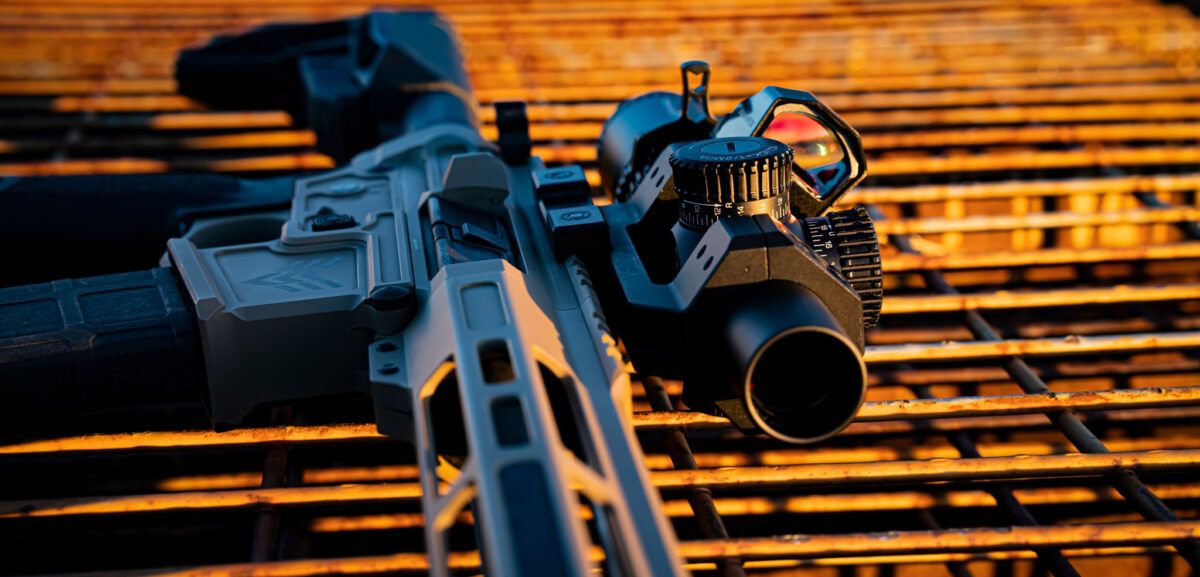 We made the Arrowhead as tough as possible, and the tradeoff with that is it does add some weight to the optic. It's not a lightweight LPVO, and it has a lot of stainless steel inside instead of aluminum. That makes it tougher, which was a deliberate choice.
There are three aspects that we want our products to be. We want them to be affordable. We want them to be tough, and we want them to be lightweight. Unfortunately, you can only choose two out of three. That's just the way it seems to go. We usually go with affordable and tough, which means that our stuff can be a little bit heavy sometimes.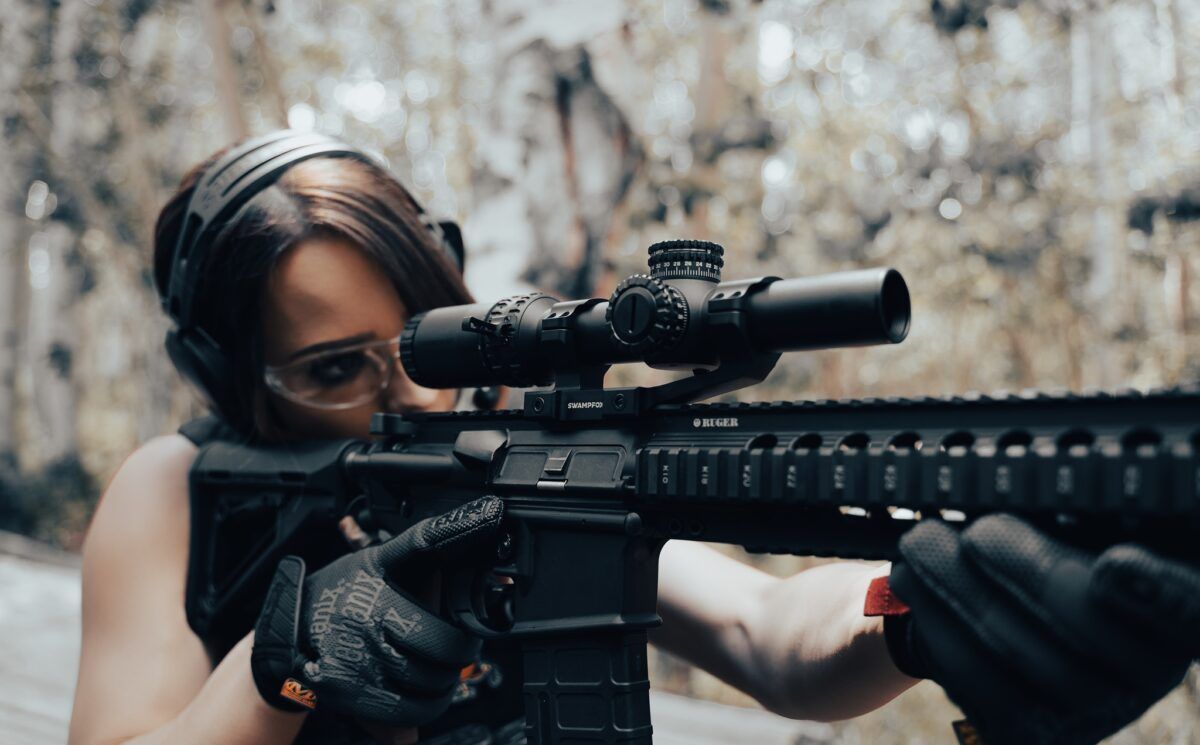 Q: Can you talk about eyebox, reticle brightness, etc., of the Swampfox Arrowhead?
Michael Branson – Swampfox Optics – For starters, I'm an eyebox snob. I have an interesting theory on eyebox that I don't usually share, but I will here. I have a theory that most shooters are not that good at judging glass quality. What they are good at is judging ease of use.
In my opinion, when most of us look through a scope, and it's easy to use, has a generous eyebox characteristic, and good eye relief, and you can get a correct sight picture very quickly, we tend to think it has excellent glass. Scopes that are easy to use, we tend to think they have good glass. Scopes that are harder to use, we tend to think have crappier glass.
My point is that even though we are using Chinese glass with the Swampfox Arrowhead, the optics are so easy to use because we prioritize eyebox. In my experience here at Swampfox, people tend to remark how good they think the glass is because they have such a pleasant user experience. I'd also say that Chinese glass has gotten a hell of a lot better over the past five years. If you look at a Chinese imported optic from 2015 vs now, they have improved quite a bit.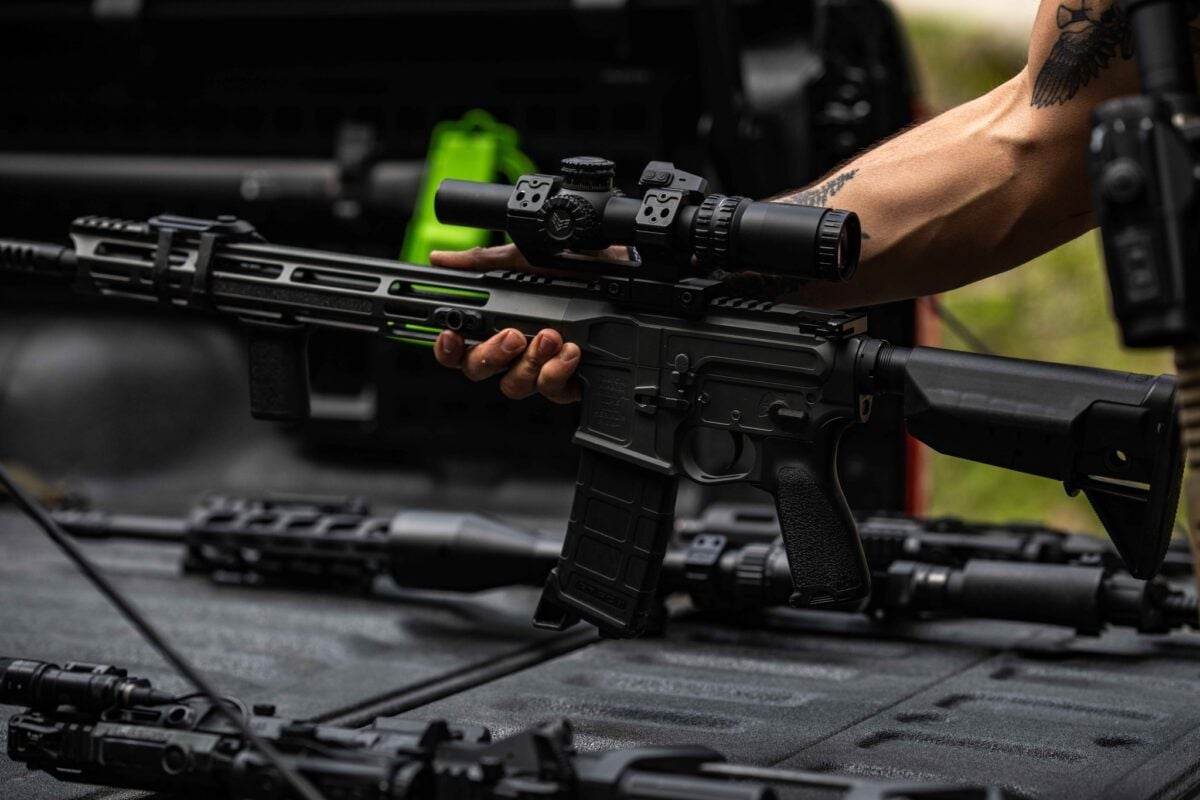 Q: You offer a Swampfox Arrowhead 1-10, which would seem to be challenging to pull off…can you talk about how that came about, and how you made that work?
Michael Branson – Swampfox Optics – When Swampfox started developing the Swampfox Arrowhead, the idea of a 1-10 was brought up. It looked really good, but that was on paper. They built a prototype. Keep in mind this is well before anything like the Vortex Razor Gen III 1-10 was around. That optic was still years away while we were working on our 1-10 offering. I remember being very concerned that this optic would still have a 24mm front objective lens while having 10x magnification through it. Knowing that, I knew that if it had a bad eyebox at 10x, it would simply not make the cut for us. Our thought was that if it was too hard to use effectively at 10x, then what was the point, really?
The result as it stands today is that our 1-10 optic is something we are really proud of. Compared with our 1-6 and 1-8, it is noticeably tighter, but it's very usable, and for me, if I am shooting at 10x, I am doing so supported.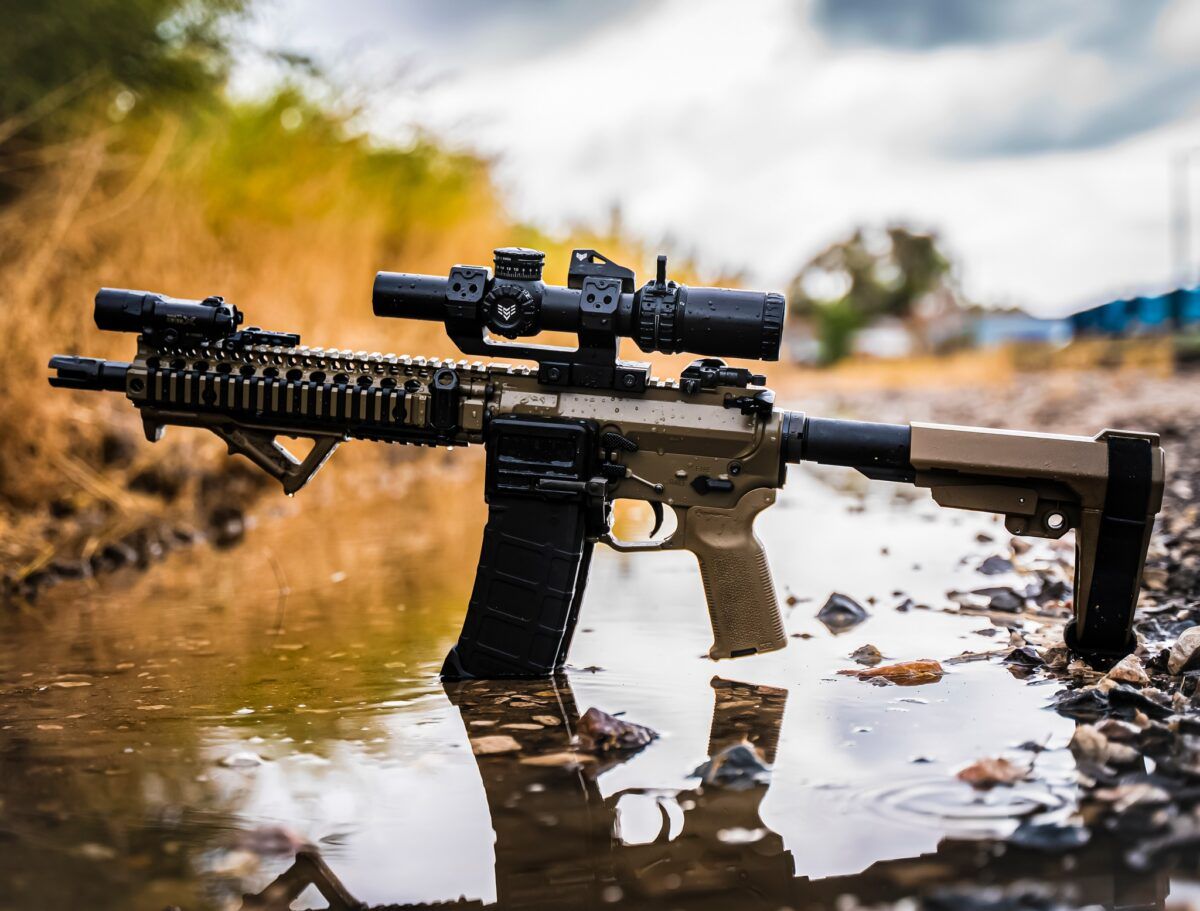 I can't think of many situations where I'd be shooting at 10x unsupported… It's certainly not something I'd be doing in a snap-shooting type situation. While the 10x is a bit tighter, the eyebox is still really good, and if I didn't think that, I would not have allowed the project to continue.
Taking our success with the Swampfox Arrowhead 1-10, we are currently working on a 1-10 first focal plane optic called the Warhorse. It's something we've been working on for a few years now, and it's something we've talked about on YouTube videos, and people are excited about it. We get asked about it a lot, but the truth is, the prototypes we have gotten still need work. They have a lot of potential, and it can be an excellent scope, but right now, it is not better than the Arrowhead enough to justify the price increase. It's just not ready, and we're still working on it.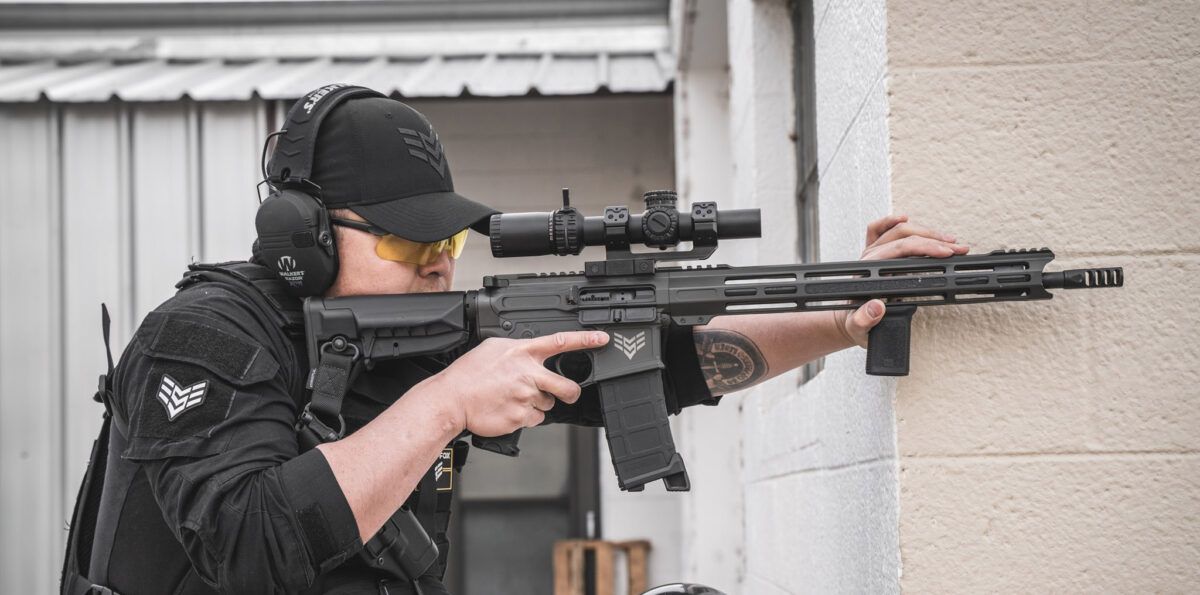 Q: Anything else you'd like to say?
Michael Branson – Swampfox Optics – We listen to our shooters. Our stuff is, for the money you spend, some of the best value on the planet for an optic. We've got a no-BS warranty. If anything goes wrong before you shooting 50,000 rounds through the optic, we'll take care of you. Practically speaking, we don't really ask for round count, but we wanted to put a number on it because when you simply say "lifetime" warranty, that tends to go into one ear and out the other. So if for some reason anything ever goes wrong, we've got your back.
###
We are sorry that this post was not useful for you!
Let us improve this post!
Tell us how we can improve this post?