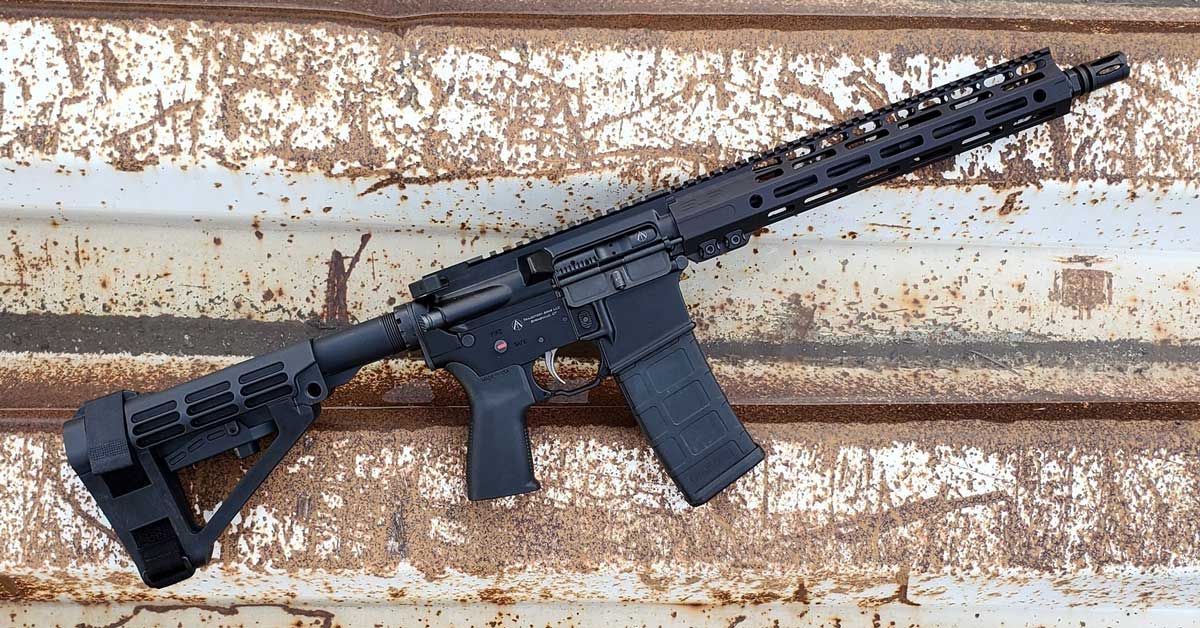 Studying the AR with some of the best and the brightest in the industry has paid off for Alex Bohl of Trajectory Arms. His philosophy on building reliable, high quality ARs for wide variety of customers is on-target and well worth learning more about.
We recently caught up with Alex to talk about what it takes to build a better AR, who has instructed and inspired him, and basic advice for builders that can lead to better finished firearms.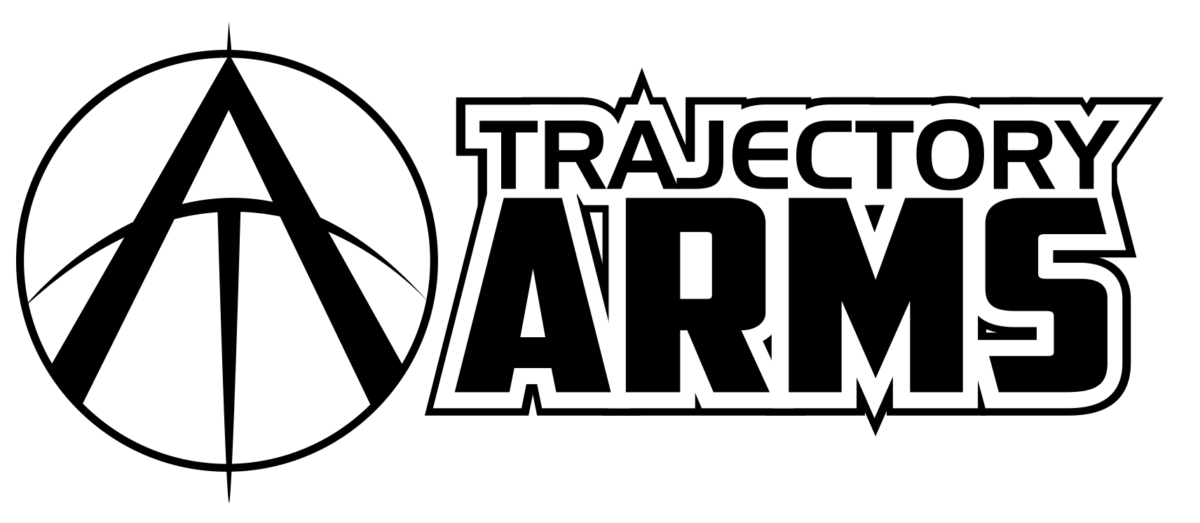 Q: Alex, how did your experience building ARs begin, and what inspired you to seek out a higher level of instruction?
Alex Bohl – Trajectory Arms – I came at it from as a hobbyist shooter. I started out building ARs as simply a hobby. I found myself looking for something better and something that fit what I wanted to do with it. I ended up following guys like Will Larson initially and learning from him, taking his classes, realizing I knew absolutely nothing, and then that propelled me down a path of becoming a student of the rifle.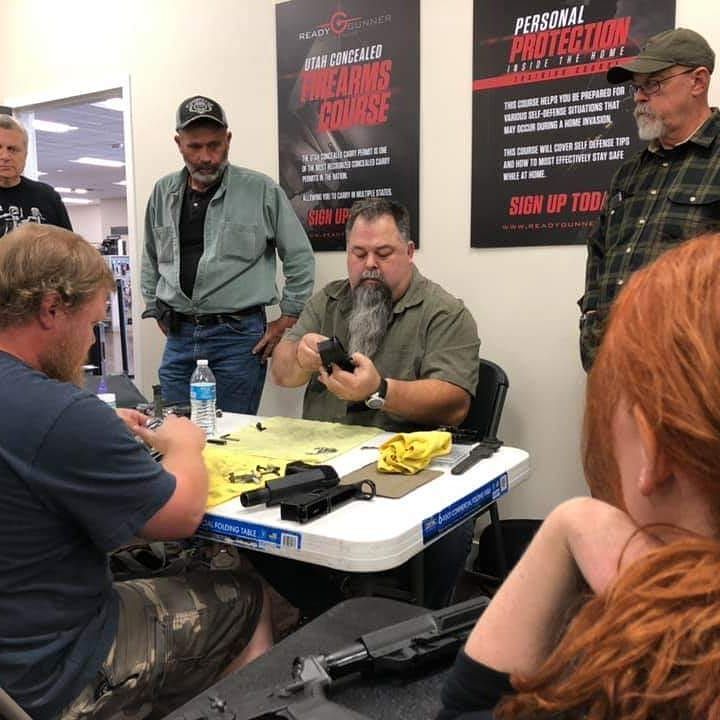 I was trying to gain an understanding of not just what each component does, but the 'why' certain things are done in certain ways…getting a theoretical understanding of the rifle versus just a practical perspective. I wanted to understand not just 'how' the parts work, but 'why' the parts work.
Q: I've heard it said that until you can understand the 'why,' it can be a mistake to change something on the AR platform. It can lead to an unintended cascade effect on the rifle. What were you looking for?
Alex Bohl – Trajectory Arms – Mil-Spec is a great standard to go by. It gets a lot of things right. It also catches a lot of flack, especially in the consumer market. The biggest downside I see to a lot of consumer-level products is the marketing often outweighs the engineering, or the practicality of an idea. A lot of people tend to see something that is flashy or an idea that seems good on surface level and they buy into that. However, once they actually put that thing through its paces of testing and heavy use it does not quite hold up.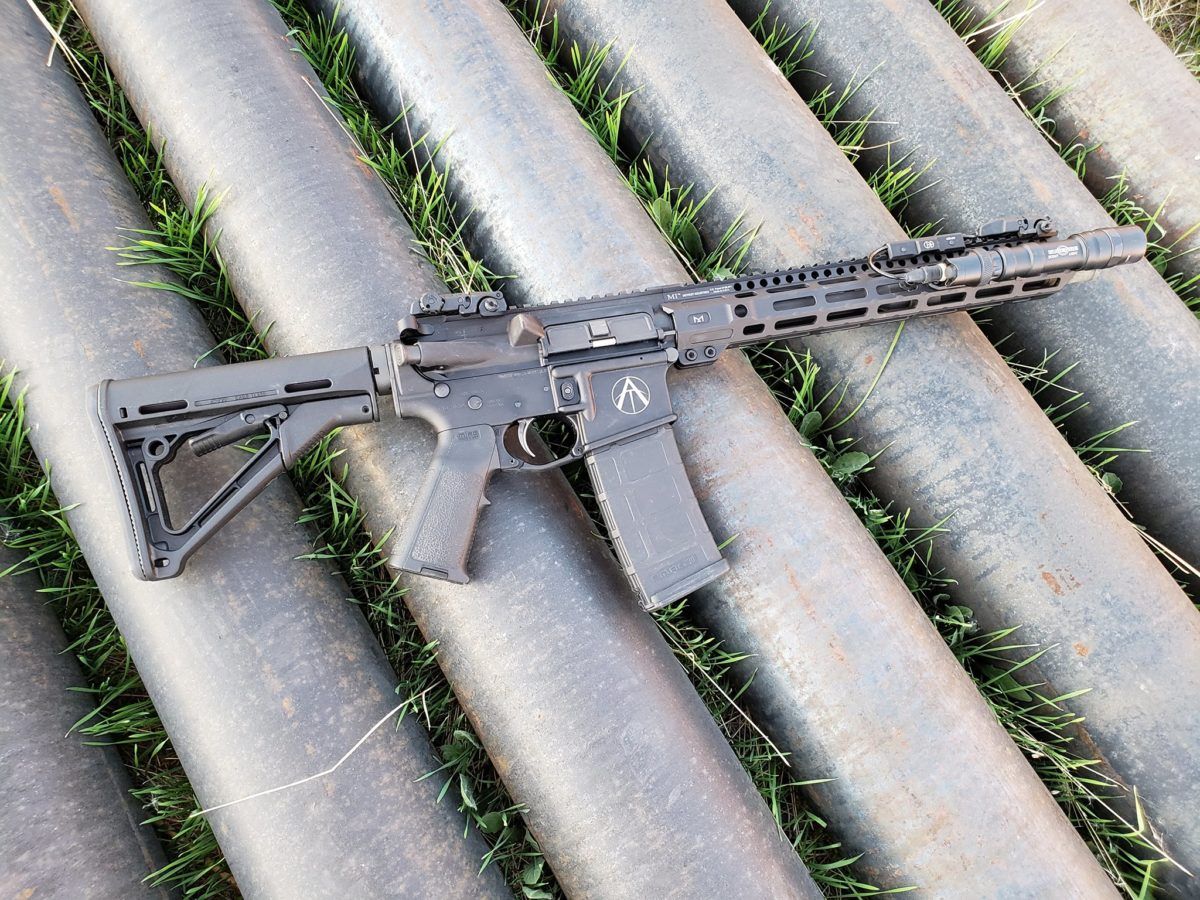 Q: What drove you to seek out classes?
Alex Bohl – Trajectory Arms – I've always been somewhat of a perfectionist. I saw that the initial guns that I was putting together for myself were not able to hold up to the standards that I would see elsewhere.
I would go to the range and see malfunctions and I would always wonder why. I wondered what it was that I could be doing better. That's what led me to seek out those types of mentors and try to find ways that I could improve what I was doing. Things kind of blossomed from there.
The MIL-SPEC thing gets drilled pretty hard as a budget or a low-tier option on the consumer side of things. When I went to my first class with Will Larson initially, I wasn't really aware of how expensive it really was, and so it was an eye opener to have him explain it in the way that he did, because it made a lot more sense. He was able to give so many examples of trash parts that he picked up along his own journey.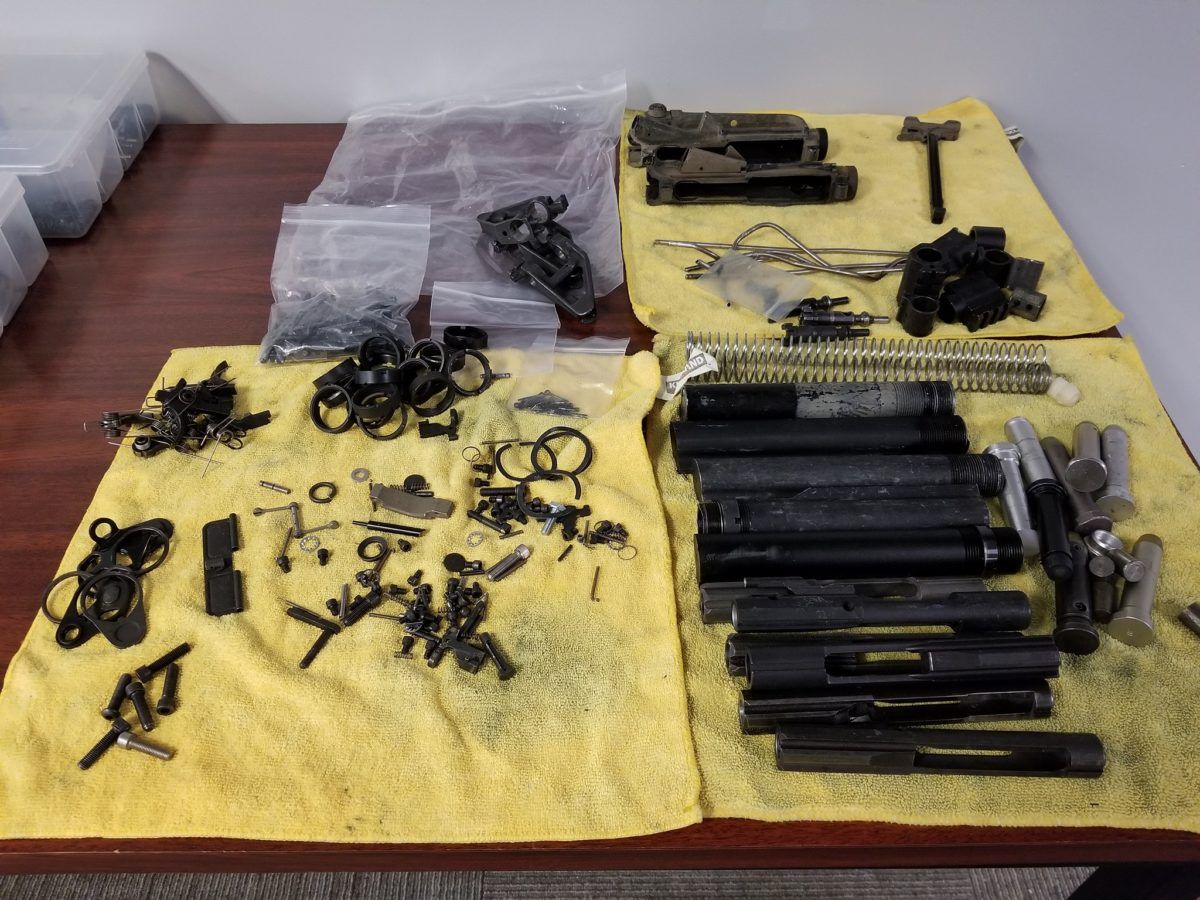 Q: So, how did Trajectory Arms come about?
Alex Bohl – Trajectory Arms – The company came about from my personal development. People would see what I was doing, and that my guns were running better than theirs and they would ask me to fix theirs. They would ask me what they could be doing better. That spiraled into a desire to help people follow the same path I had been down.
I wanted to help them understand why I was doing things a certain way. You can ask most professional users "what gun should I buy?" and they will give you a handful of answers of quality manufacturers but they may not know exactly why those guns are doing what they do.
In my own growth, I am trying to teach people why those components are made a certain way, or certain processes are used.
I've seen two things come of out that. Number one, the people around me and my potential customers are able to gain a technical knowledge and make better, informed decisions about their purchases. Also, being put in the position to teach concepts like that has forced me to do the research and understand the topic better so that I am not passing along information that is either incorrect or half-thought out.
Q: Other than courses, where do you track down info to make sure you're correct?
Alex Bohl – Trajectory Arms – I think the most important thing is the mindset going into it…not being emotionally tied to any sort of brand or process or anything like that. It helps you sniff out fact from fiction. Once you ask an objective question, you can get an objective answer. One thing that has been extremely important to me has been a "trust but verify" mentality.
What I mean by that is as sources pop up from all over the industry, whether that's a technical article written by somebody or a Facebook post, or a video, I try to take in that information and compare it to other sources, as well as the data that I have generated through my own experience, and come to a conclusion based on that. There's no indexed encyclopedia of the AR that is commonly available, but knowing who to ask the right questions and where to look for the answers, with a bit of research, you can find almost anything that you want to know.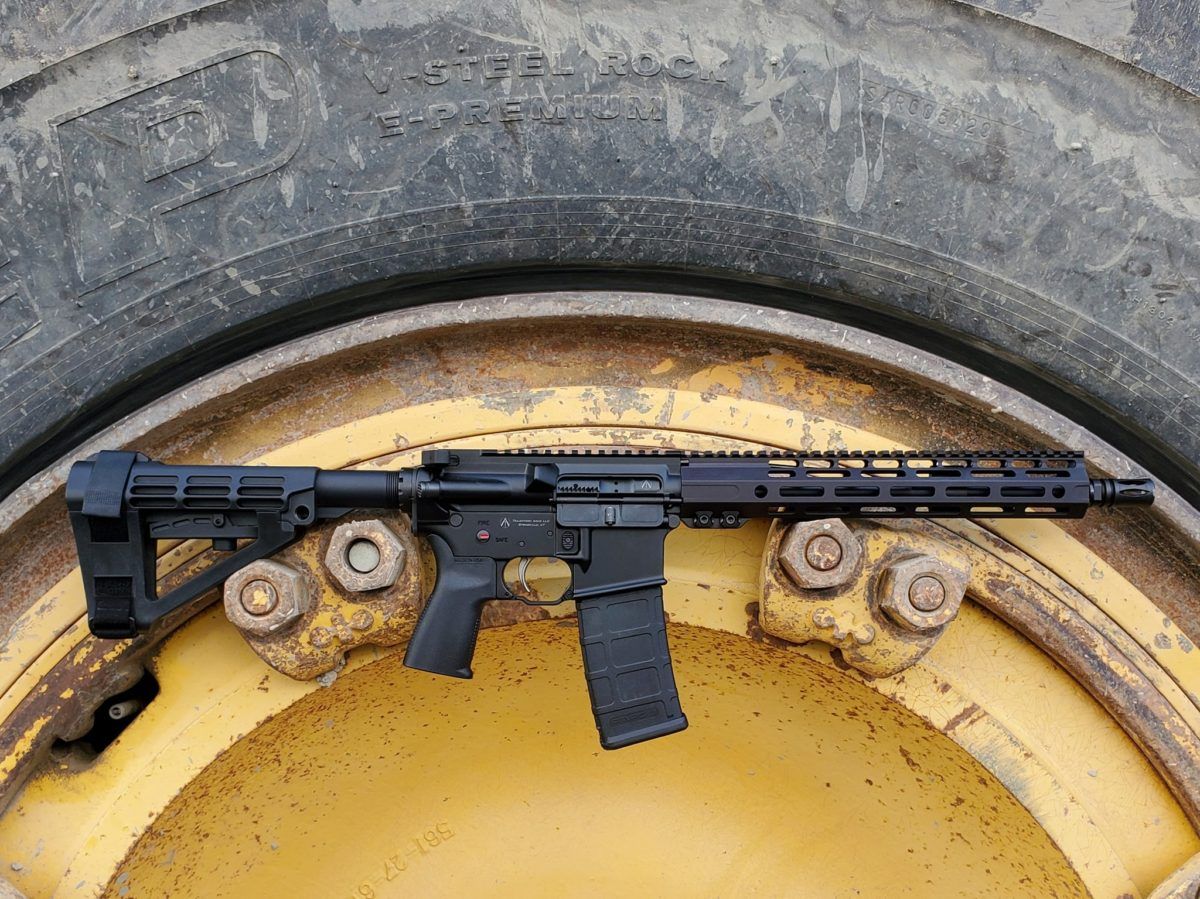 Q: Can you talk about the actual formation of Trajectory Arms and what your company philosophy is?
Alex Bohl – Trajectory Arms – Trajectory Arms was formed in 2016. It's developed slowly since then. I don't particularly care for marketing in the traditional sense. I don't like influencers and I don't like big, flashy banners. I believe that the product should stand on its own merits, not just on who has the best salesmanship and who has the fanciest photographer.
The place where I start is I believe that any sort of weapon that is used for duty or self-defense purposes, I consider it life-saving equipment and it should meet the highest quality standards and it should support the end mission of the user.
Q: Can you talk about the products you currently offer?
Alex Bohl – Trajectory Arms – When a customer comes in, I try to make it as personal and "about them" as possible. I try to get a sense of what their intended purpose is for the rifle, and I try to build it to meet their needs. I don't necessarily have specific models of guns that I offer for sale. Regardless of what sort of components they chose for their rifle, everything goes through a very specific standard of quality checks.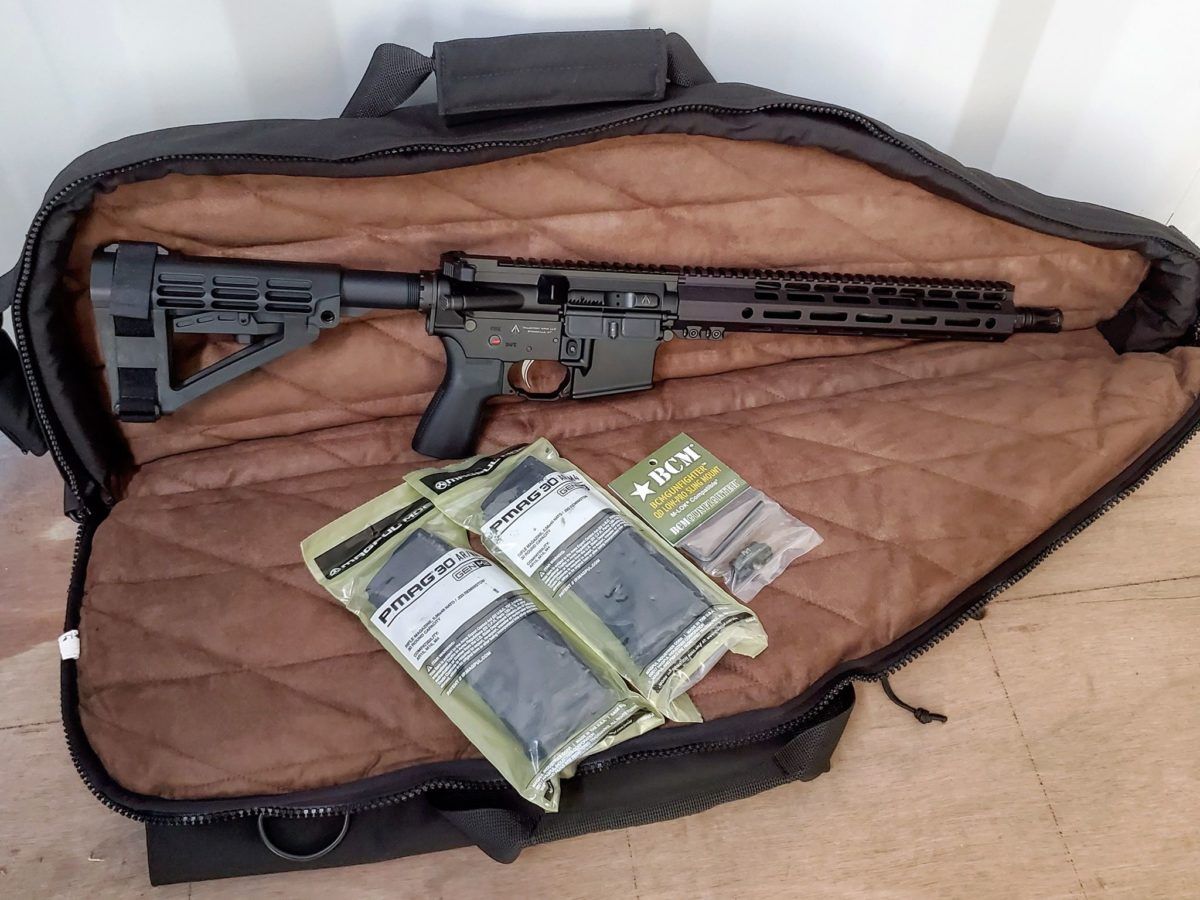 For example, for the barrel we check headspace, we check straightness…we use a neck and throat gauge. I check critical dimensions of the gas journal, and every single part that goes into the gun, I have a list of checks that I use before it gets put into a gun. That list of quality checks, it does not matter if that component comes from Anderson or Knight's Armament…it's a screen that filters everything.
I then use assembly procedures that I learned from folks like Will Larson. Chad from School of the American Rifle has been extremely insightful recently, especially since he has gotten more popular. I've learned a ton from him, even how I set up my bench has been influenced by some of the things that he has put out.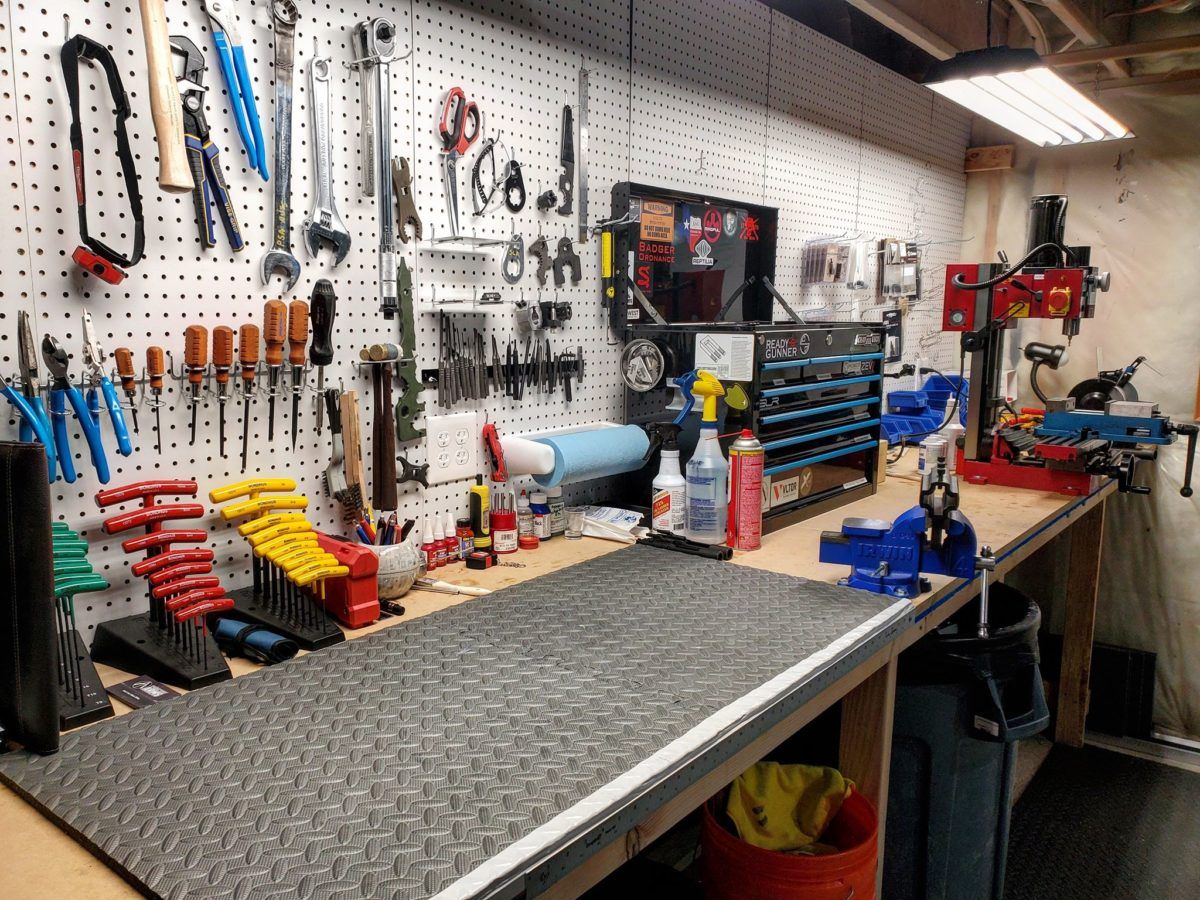 So, the parts quality is one aspect. Assembly is one aspect…and then we do a test fire and make sure everything is running perfectly before the customer takes possession of it. One thing that I have had some interest in lately is some customers have been asking to come in and see this process from start to finish, and in some cases, assemble it themselves. When they do that, I tell them that it has to be done my way, but they get to work on my bench, and as part of that, they get to learn the "why" and the "what" behind everything we do.
Q: Can you talk more about the checklist Trajectory Arms uses and the reason behind it?
Alex Bohl – Trajectory Arms – In a word, it comes down to consistency. When you design a part, you have the ability to specify what sort tolerances you want…all of the dimensions, the coatings…every aspect of that part. Quality control is essentially making sure that the physical part matches the intention of the designer, and that every single part that leaves the shop is within that spec. So, a lot of that comes down to actually gauging critical surfaces. Some of it may be visual checks. Some of that is checking the system as a whole.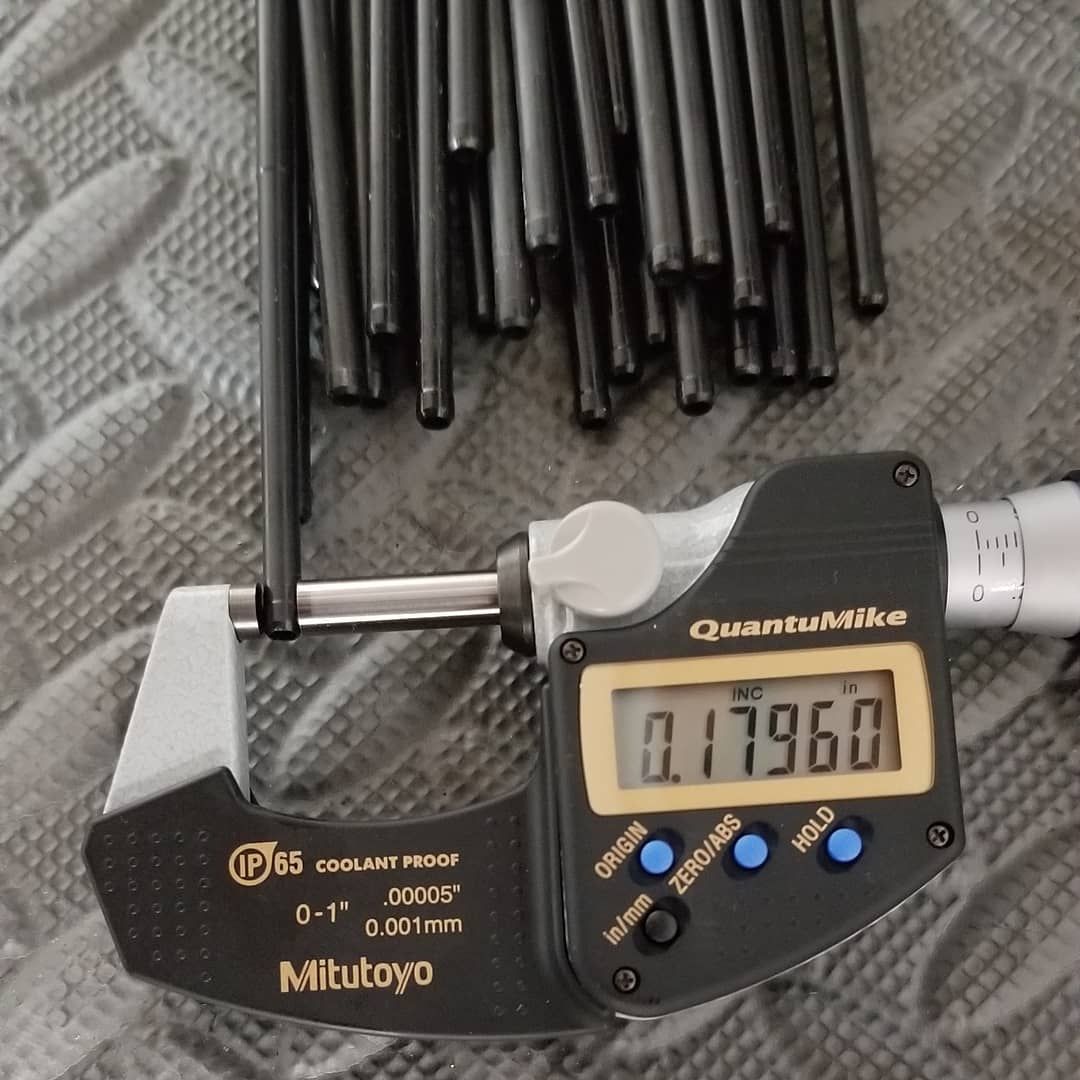 As an example, occasionally, you'll gauge a whole series of parts out…everything looks fine, but when you assemble it, you will notice that something isn't quite right. Tolerance stacking is a reality that we have to deal with as builders, and unfortunately parts from different companies will have different tolerances that may not play together.
Q: "Quality control" is a term I hear that is thrown around a lot. Another word I hear a lot is "value." What does "value" mean to you when it comes to ARs?
Alex Bohl – Trajectory Arms – I've wasted a lot of money on cheap parts. Maybe not intentionally, but more so because I did not know any better at the time. In almost every instance that I have tried to cut a corner, it's come back to bite me in some form. I think that there are core components that you should absolutely never cut corners on. That said, there are ways where you can make it less expensive by using a MIL-SPEC charging handle instead of a Radian or something like that.
Value is really in the eye of the customer. The customer determines value. That's why I really try in that initial process to see what it is that they want. We figure out what we want their rifle to achieve, and then we focus their budget towards the most important components needed to achieve that goal.
Q: One of the most important components is the bolt…you're offering your own Trajectory Arms bolt, is that correct?
Alex Bohl – Trajectory Arms – I'm sourcing my own bolt carrier groups for in-house builds. I plan on selling those individually as well. The BCG and the barrel are the most critical components in a rifle. So, there shouldn't be any corners cut on those. I like Carpenter 158 steel for the bolt…shot peening…heat treatment processes…proof testing…magnetic particle testing…all of that is important to making sure the BCG is as reliable as possible.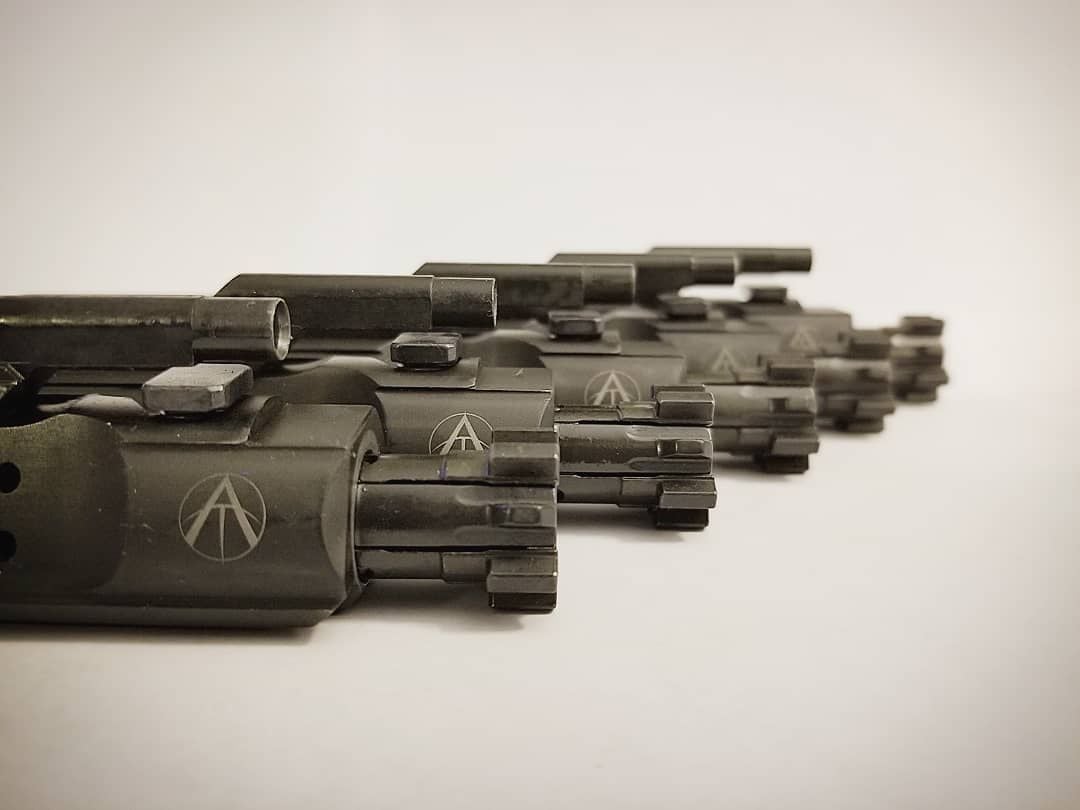 Q: What do you look for in a barrel?
Alex Bohl – Trajectory Arms – I don't offer my own barrels, but there are a handful of companies that I will offer as options to the customer. There are several important factors to consider with a barrel. That includes the gas port size, the steel that it is made out of, if it has been proof tested and particle inspected. Are the chamber and bore dimensionally correct?
As far as coatings and such…customers tend to look at that first. Is it nitrited, or is it phosphate? They tend to see that first, but they don't realize all of the other things that are way more important.
Q: What are your hopes for Tracjectory Arms moving forward?
Alex Bohl – Trajectory Arms – Doing the basics well will remain the most important thing. I'd like to see more in-house parts from Trajectory Arms, but I also need to make sure that I am focusing on the customer's end use, rather than what we think the customer wants. What I mean by that is, if their mission is something that they are going to be using for work, we want to make sure that their system matches that need. If it is more of a hobby-grade gun that might also see use for home defense, I want to be sure that they have the features that fit that role.
Mostly, I just want people to feel like what I do is focused on them, and not just on what I say they should have or what I am trying to sell them. I want to make sure that I can give customers a catalog of different options. The idea though is that I don't ever want to force the consumer-level user to have to go thru the same challenges that I saw when I was first starting out. If I can offer a catalog of parts that meet quality control standards that they can choose from, it should end up saving them a lot of money and frustration in the long run.
###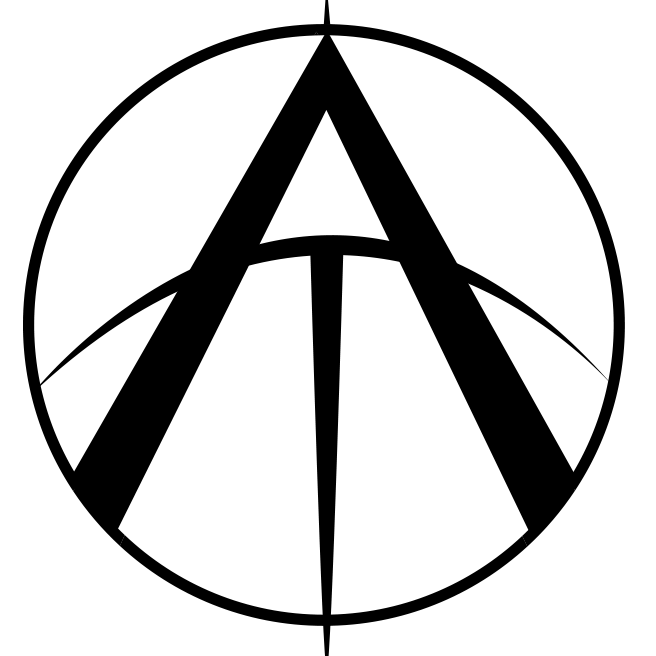 We are sorry that this post was not useful for you!
Let us improve this post!
Tell us how we can improve this post?